NBC Books Craig Robinson To Host Last Comics Standing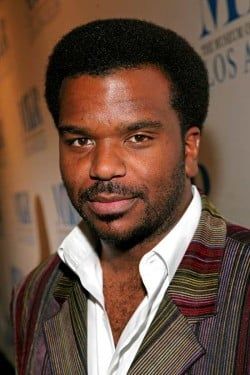 By now you may have heard that NBC is trotting out Last Comic Standing for another summer run -- it's been off the air since 2008. The show has had its share of problems, from bringing in professional comedians, to issues with the judges, the voting and poor hosting, but at least one of those appears solved, as they've tapped Craig Robinson to host.
Robinson is one seriously funny dude, and he doesn't get nearly enough air time on his other NBC show, The Office. The network is also promising that they've tweaked the format as well, according to TV Squad, in order to add some credibility to the proceedings. It's never a good thing when a competition show has to worry about their credibility. Clearly there have been some serious, serious problems in the past.
With America's Got Talent performing well during the summer, reality shows have been the strongest thing in NBC's lineup -- The Biggest Loser is their best performer in the fall and spring seasons. Adding one couldn't hurt, but they're really going to have to work hard to convince us that this is a "new and improved" product. We don't watch these televised talent shows to see seasoned comedians, like Doug Benson, competing with newcomers.
If you've been on one of VH1's "talking head" shows, you should stay away from this one. I'd love to see the producers behind Last Comic Standing fix the show, because I think the idea of a show that finds undiscovered and brilliantly hilarious comedians could be as wonderful as American Idol. Plus, it would have given poor Grandma Lee a better shot of winning than she had on America's Got Talent.
Your Daily Blend of Entertainment News
Your Daily Blend of Entertainment News
Thank you for signing up to CinemaBlend. You will receive a verification email shortly.
There was a problem. Please refresh the page and try again.