NBC Has Partial Cast For LAPD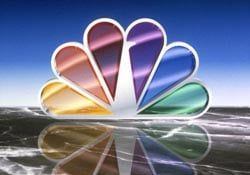 According to The Hollywood Reporter , NBC has a new pilot in the works, LAPD. I'm guessing that since NYPD Blue was so successful for ABC, they're thinking that they've got a winner. I'm not so sure. It seems the number of police-based shows is high enough at this point, and another will just be too much.
Whether it will be a success will have to wait, for now, the big news for the show is that it's got three new cast members, and potentially one more. Benjamin McKenzie, from The O.C. is in talks to join the department.
For now, the cast is comprised of Michael McGrady, Kevin Alejandro and Regina King. "King ("24") will play Lydia, a smart, sympathetic detective in the Hollywood division. Alejandro ("Shark") will play Nate, a detective who is happily married with three kids and another on the way. McGrady ("Daybreak") will play Sal, a detective who works mainly on gang-related crimes and is obsessed with his family's safety."