Natalie Morales And Curtis Stone Hosting 2010 Miss USA Pageant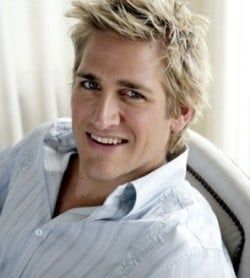 NBC has tapped celebrity chef Curtis Stone, who they love spotlighting on The Biggest Loser, and Today co-host and correspondent Natalie Morales to host the 2010 Miss USA Pageant, according to the Associated Press. I'm a little disappointed they don't mean Morales from The Middleman, as that would have been more fun.
Nevertheless, Stone continues to expand what he does beyond cooking, and his natural charisma and good looks make him a very suitable host for this event. He's also a contestant on Donald Trump's Celebrity Apprentice this season, which helps as well. Trump co-owns the Miss USA Pageant with NBC.
As for Morales, she's quite a stunner herself, so at least the contestants won't be the only eye candy at the ceremony. They'll be joined by musical acts Trace Adkins and Boys Like Girls for the May 16 live broadcast.
Your Daily Blend of Entertainment News
Your Daily Blend of Entertainment News
Thank you for signing up to CinemaBlend. You will receive a verification email shortly.
There was a problem. Please refresh the page and try again.