Nearly One Million Downloads In 20 Hours For Lost Finale On BitTorrent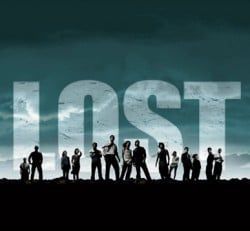 The Lost finale may not have gotten the ratings numbers of M*A*S*H, Cheers or Seinfeld, but it did manage to score a record of its own. The finale is the fastest downloaded file on BitTorrent of all time, with approximately 900,000 downloads within the first 20 hours alone. At one time, according to TorrentFreak, there were 100,000 people sharing a single torrent file.
And these figures only include figures tracked by BitTorrent, which will a large player in the market of downloadable content, is by no means the largest. This is the kind of thing that makes you wonder how much of an impact downloading is having on the ratings trends we see reported all the time by the mainstream media.
Are the top-rated shows on television really the most-watched, or are there a measurable percentage of people watching certain shows exclusively via illegal downloads? Counting them won't help a show get a shot at a renewal, because they're not watching commercials as they're generally not a part of a torrented TV file. The fans, however, may be hurting the potential success of their favorite shows by watching them via these alternative methods.
As more and more generations of people come up more savvy with technology, one can only imagine these measurable percentages will increase. Already, network ratings have been on the decline since Internet usage and broadband capabilities have been on the rise. Could there be a correlation?
TV is trying to change their model to adapt to the changing landscape of media, but like the music industry, they're probably going to take a huge hit before they get there. Records from ten or more years ago are likely to stand for a long time, until newer and more ways of measuring all viewers are conceived.
Your Daily Blend of Entertainment News
Your Daily Blend of Entertainment News
Thank you for signing up to CinemaBlend. You will receive a verification email shortly.
There was a problem. Please refresh the page and try again.