Once Upon A Time Casts Ginnifer Goodwin As Snow White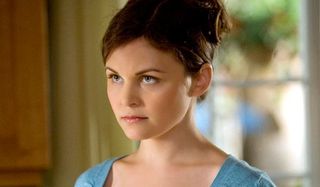 Big Love is nearing the end of its final season, but, Ginnifer Goodwin is already on her way to finding new work. The Hollywood Reporter has noted Goodwin will be starring as Snow White/Sister Mary Margaret Blanchard in the new ABC pilot Once Upon A Time.
The plotline for the pilot revolves around a woman who is brought into a town where fairytales and magic could be real. Through the introduction to this fanciful place, the woman will learn about her past. It's mixing of the modern with magical elements seems to be in the same vein as the 2000 miniseries The Tenth Kingdom, which aired on rival network NBC.
Actually, from the limited knowledge presently known about this pilot, it seems like a several parallels could be drawn between The Tenth Kingdom and Once Upon A Time, including the modern to magical element and inclusion of a female lead who needs to get some facts straight regarding her past. Once Upon A Time may have an upper edge when competing with the miniseries, which did well critically but failed to find a television audience. With veteran Lana Parrilla and now Goodwin on board as actors, as well as Lost writers Edward Kitsis and Adam Horowitz writing the pilot, perhaps this time a modern fairytale will find a more formidable audience.
Your Daily Blend of Entertainment News