Patrick Wilson Talks About The Upcoming CBS Susannah Grant Pilot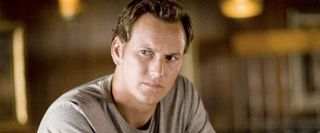 We've certainly seen a lot of Patrick Wilson on the big screen, but not very much on the small. Back in 2003 he was part of the HBO mini-series Angels in America, he appeared on the Canadian show F2: Forensic Factor in 2007 and then he did some voice work for an episode of American Dad, but otherwise, he's a feature film kind of guy – until now.
Back in February we found out Wilson signed on to lead a pilot penned by Erin Brockovich scribe, Susannah Grant, and to be directed by The Silence of the Lambs helmer, Jonathan Demme. Ever since, it's been casting update after casting update, with the most recent news of Julie Benz changing with the times and leaving the likely canceled No Ordinary Family behind.
While talking about his upcoming film Insidious, Wilson was more than thrilled to switch gears a bit and touch on this new production, a medical drama with a supernatural twist. Shooting is just about to kick off and Wilson is certainly looking forward to the change of pace and style in the workplace. Hear all about it straight from Wilson himself in the clip below.
Your Daily Blend of Entertainment News
Staff Writer for CinemaBlend.
Your Daily Blend of Entertainment News
Thank you for signing up to CinemaBlend. You will receive a verification email shortly.
There was a problem. Please refresh the page and try again.