Playboy TV Rolling Out Couples Programming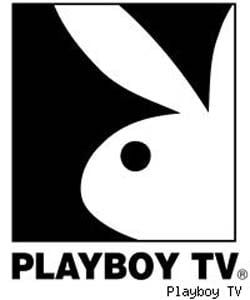 In an effort to not become completely irrelevant Playboy TV is set to announce tomorrow a new programming block dedicated to couples. Dubbed TV for 2, the plan is to provide content for couples instead of just guys. Because guys are getting their boob watch on for free via the internet. In fact, the more surprising news is that Playboy is at all trying to stay in the pay-to-watch adult television market. Other than poor schmoes with only a 28.8k dial-up in the sticks, is anyone still getting their softcore porn from Playboy TV?
According to Deadline, TV for 2 will begin in January with Brooklyn Kinda Love, a docureality series from the people behind Taxicab Confessions. This sounds like a perfect fit for Playboy since there's a tawdry level to such a show, but it's not raunchy hardcore porn. Of course I think Playboy also misses the point that in 2010 we can get our non-naughty rocks off during many a primetime network show.
This whole thing isn't a horrible idea in theory; I just don't see how it's going to be relevant to anyone in today's world. And Playboy's Sextreme Makeover is one of the worst television show titles to ever exist, and I include porn joke titles like "Throbbin' Hood."
Your Daily Blend of Entertainment News
Staff Writer at CinemaBlend.