SNL's Casey Wilson Gets A Job On TV Land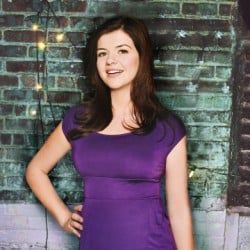 And we couldn't be more proud of her. When Lorne Michaels cast Casey Wilson off of Saturday Night Live after the 2008-2009 season, the internet was abuzz about it. She'd only been with the show a year-and-a-half, and while she hadn't perhaps had the breakout success of costar Kristen Wiig, she wasn't a huge disappointment either.
Still, Wilson always seems to be funnier everywhere else but the SNL environment, including her Funny or Die! contributions and her own written work. She's already got a few movie projects in the work, but that hasn't stopped her from signing up for her first starring role in a television sitcom.
TV Land has cast her in Retired at 35 as sister to Jonathan McClain's main character, David. She joins Jessica Walter (Arrested Development) and George Segal as their parents, and Christine Ebersole as a potential love interest for David's father, to round out the core cast. I'm just impressed to see this caliber of talent on TV Land; it could be a great boon to their burgeoning original scripted programming division.
Your Daily Blend of Entertainment News