Simon Cowell Talks Songs He Never Wants To Hear On X Factor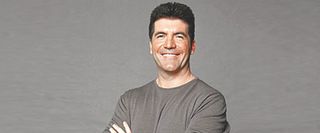 The American version of The X Factor has been in the works for a while and has already gone through its share of drama. First, Cheryl Cole was kicked off the program, then the gleeful drama surrounding Nicole Scherzinger's rise from host to judge spread, followed by another debacle when Simon Fuller decided to sue Simon Cowell over X Factor rights.
Even Simple Simon didn't make such a mess, which is why you would think it would be a safe bet to assume Simon Cowell is laying low and saying little before The X Factor premieres on September 21st. However, true to bad form, a conference call with THR has Cowell mocking his new judges and throwing out the usual snark.
When asked about working with Paula Abdul again, Simon said, "It's like getting your old dog back from the pound." When questioned about Scherzinger, Cowell wasn't much better, saying, "Nicole was (odd) in a fantastically self-centered way and she wasn't even aware of it." I'm not certain which one of those is more of a slight. To be fair, Cowell did have nice things to say about judge Antonio 'L.A.' Reid and he did offer one sound piece of advice to contestants. When asked which songs he would least like to hear on X Factor, the judge quickly answered with five. They are as follows: R. Kelly's "I Believe I Can Fly", Etta James' "At Last," The Righteous Brothers' "Unchained Melody," Jason Mraz's "I'm Yours," and John Legend's "Ordinary People."
Space Jam definitely ruined the first one, but the rest seem to be problems with repetition on other shows. If anyone has the right to say they've been there and done that, it's Cowell, and if he hates a song, it's likely he's heard it again and again. If you're ever planning to be a contestant on X Factor or any other program Cowell is behind, heeding his advice with those songs is probably a good call.
The X Factor premieres Wednesday, September 21st and Thursday, September 22nd at 8 ET on Fox.
Your Daily Blend of Entertainment News