Sleeper Cell Star Now A Suspect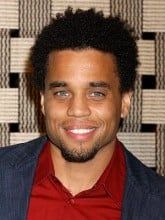 For a young actor, Michael Ealy has probably one of the most impressively diversified resumes in entertainment. Now the 'Sleeper Cell' star has signed on with ABC to play in the Guy Ritchie-directed pilot 'Suspect.'
As initially reported by The Hollywood Reporter, Ealy will play a dedicated cop in this fast-paced new series. The show will introduce a wide cast of possible suspects to keep the audience guessing, then finally narrow them down to the final one. Kind of like an 'American Idol' for felons.
Ritchie, known for his inventive camera work in 2000's Snatch, will certainly have talent in abundance for the pilot. Ealy was nominated this year for a Golden Globe for his role in Showtime's 'Sleeper Cell' as an undercover agent trying to prevent the next big terrorist attack Also signed on to script the series according to IMDB is 'JAG' and 'Law and Order' vet Ed Zuckerman, who will also produce.
Ealy is quoted as saying this on his IMDB profile, "I love to act because it's the only aspect of my life beside God and family that I am truly passionate about on a daily basis." His passion certainly makes him attractive to virtually all genres and markets. He's performed in comedy (Barbershop 1 and 2), drama, on premium cable and on network TV.
No word yet on when 'Suspect' will air on ABC, but you can catch clips of 'Sleeper Cell: American Terror' on Showtime's website.
Your Daily Blend of Entertainment News