TV Recap: Veronica Mars - Debasement Tapes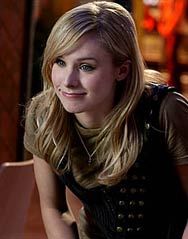 Tonight's episode of 'Veronica Mars,' titled "Debasement Tapes" had a little bit of everything: Nudity, Paul Rudd, Beatles references, Leo, Vinnie Van Lowe's fake mustache, LoVe sexual tension, nerd-on-nerd flirtation and some great Dick moments. Who could ask for anything more? I have to say, tonight more than made up for last week's super-shippy episode. The only thing that was missing was Weevil who was absent once again. Keith got some opposition for the special-election, Veronica got hand-holdy with Piz and Mac dumped Bronson.
After the Hearst radio station got slapped with an FCC fine, they decided to throw a concert to raise money to pay the fine and keep the station afloat. The school brought in Desmond Fellows (Paul Rudd), former guitar player and singer for the fictional band, My Pretty Pony. Desmond makes his living getting trashed on pills and booze, chatting online with internet groupies and playing the occasional college concert doing covers of his old band's greatest hits. He's a practically washed up hack just trying to get by one what's left of his fame.
When the backup tapes he uses to perform go missing, Piz, who was assigned the responsibility of babysitting Desmond, hires Veronica to help find them. These two are currently in the post-make-out session awkward phase. V tells Wallace that Piz called once but she's afraid he's going all mushy on her so she hasn't spoken to him since the party. When he calls to see if she can help find the tapes, she cuts him off and gives him the "lets just be friends" speech. He explains that he figured as much when she didn't return his call and gets down to business.
There were two two red herrings; one involving a slightly older groupie whom Desmond shot down early in the episode when he found her in her undies on his hotel bed and the other involving Ratner, the hotel bellman whom Veronica once suspected of being involved in the plagiarized paper mystery earlier in the season. Once again, Ratner was innocent but sooner or later we all know he wont be. After inspecting the backpack, Veronica realizes by the "If Lost" tag in the inside of the bag, that Desmond picked up the wrong bag at the airport. Piz and Veronica head to L.A. to find the guy who must have Desmond's backpack.
After retrieving the bag, the two end up in the car and chat awkwardly about how non-awkward they feel. Piz rifles through Desmond's bag of tapes, CDs and pills. He finds a CD labeled "new crap" and pops it in the CD player. Its not half bad and he decides to help get Desmond back to greatness. He and Veronica call and say they're stuck in traffic and can't get him the tapes in time. Piz, whom Desmond has called Fez and Pez throughout the episode, suggests to Desmond that he entertain the crowd with some new stuff.
The two sneak into the back of the venue and watch Desmond perform his new songs to great applause from the students. Piz's plan worked and he and Veronica celebrate by holding hands. Awww. (corny.)
Earlier in the episode, Logan ran into Veronica in the elevator and the two shared one of those sweet, angsty moments reminiscent of season 2. Though the fact that it took place in an elevator reminded me all too much of 'Grey's Anatomy,' it was a great moment if you're a fan of Logan and Veronica's relationship. He asked about the night she stayed at Wallace's last semester, implying that something might've gone on between her and Piz then. Veronica denies his implication, the doors open and Piz is there. The moment has passed but Logan isn't satisfied. Later he asks Mac if anything was going on between Piz and Veronica last semester. Mac changes the subject but tells him that he's crazy if he thinks Veronica was ever unfaithful to him.
And speaking of Mac, last week she was complaining about hiking with Bronson. This week she was exhausted from playing ultimate Frisbee with Bronson and his hippie friends. She spends the bulk of the episode creating a "Grade My Ass" website for Logan's business class (he pays her back by giving her half of the profits that the site will inevitably receive). When she can't fulfill all of Logan's requests, she calls Max. Max has been calling Mac ever since the two hit it off at Parker's birthday party but she's been avoiding him. Now she has an excuse to spend time with him without feeling too guilty. He comes over and the two flirt shamelessly as they talk about websites.
In the end, Mac decides to break it off with Bronson, giving him the old "you're a great guy but…" talk. He looks heart broken but its college, he'll find another adorable girl in no time.
Keith gets an unexpected visit from one of the former deputies: Leo! Leo was fired from the sheriff's department last season after he stole the Lilly Kane/Aaron Echols sex tapes and sold them to Logan to get money to pay for his handicapped sister's education. He also briefly dated Veronica before she dumped him for Logan back in the first season of the show. Leo's visit to Sheriff Mars' office was due to witnessing what he suspects is some illegal activity going on at the place where he works as a security guard. He and Keith stake the place out but Vinnie Van Lowe, who was hired by the owner of the warehouse, beats Keith to the punch and gets all the credit for arresting the thieves. Keith himself was quoted in the local paper as saying that Vinnie Van Lowe was an asset to the community. Vinnie decides to use that slogan for his campaign for sheriff. He signed up at the last minute to run against Keith.
And that's all she wrote. All in all it was a fantastically written episode. The mystery-of-the-week felt like more of an excuse to have Paul Rudd around but no complaints there. While his skinny-dipping bit was a bit too Almost Famous for me, it did give him an excuse to debate the relevance of the Beatles with Keith and that conversation was a bit of TV gold. Also loved the ridiculous video Dick made of himself walking along side his car and inevitably rolling over his foot. Ass.
What was up with Logan's business professor cutting him off when he presented the website? Granted, the site was a bit tasteless but there's no denying that these "Rate My 'whatever'" sites are cash cows in terms of internet traffic. I'm happy that Keith decided to hire Leo, giving him his old deputy position back. Max Greenfield, who plays Leo on 'Mars,' has been in the last few episodes of 'Ugly Betty,' playing Alexis Meade's douche-baggy assistant, Nick. As much as I love to hate his character in 'Betty,' I'm definitely glad to see him back in 'Mars,' playing the adorably flirty Leo.
So Logan is clearly pining for Veronica once again (with no Parker in sight, this week), Piz is playing it semi-cool and its paying off and now Leo is back. Which of these guys will manage to snag Veronica's heart? Vote in the poll below or post a comment! And stay tuned for my review of the soon-to-be-released book on 'Veronica Mars,' titled "Neptune Noir" which might just include a few free give-aways!
This poll is no longer available.
Your Daily Blend of Entertainment News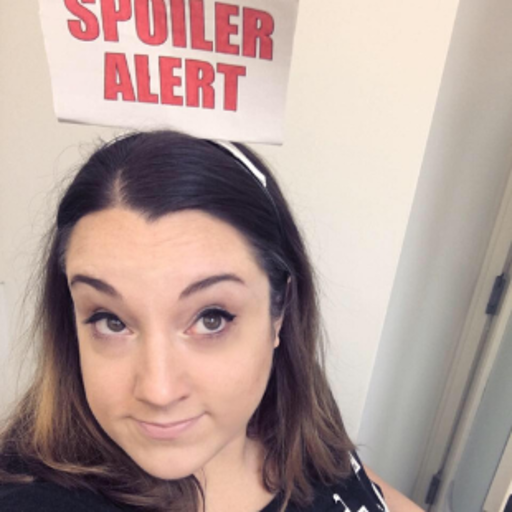 Assistant Managing Editor
Kelly joined CinemaBlend as a freelance TV news writer in 2006 and went on to serve as the site's TV Editor before moving over to other roles on the site. At present, she's an Assistant Managing Editor who spends much of her time brainstorming and editing feature content on the site.