TV Review: Psych - Season 3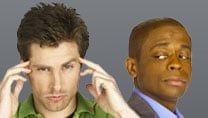 Psych - Season 3
Starring: James Roday, Dule Hill, Corbin Bernsen, Kirsten Nelson, Timothy Omundson, Maggie Lawson
Created By: Steve Franks
Premieres: Friday, July 18, 2008 at 10:00 pm EST on USA
Psych is like a slice of watermelon. It's the sound of fireworks being set off outside. It's the smell of barbeque wafting over your neighbor's fence on a warm evening. Seeing a pattern here? Psych has become one of those series that I've come to associate with summer. I've been looking forward to the season premiere and am glad that USA's Monk/Psych Friday nights have returned!
If you're new to the series, Psych follows a guy named Shawn and his friend Gus in their side-business solving crimes. Shawn (Roday) was raised by a detective and grew up learning how to observe the tiny details in any situation that most of us might not even notice. He's so good at seeing things that he makes a living pretending to be a psychic and working on various (usually crime-related) investigations. His friend Gus (Hill) works alongside him but with the exception of having a keen sense of smell, Gus is pretty much a regular guy.
Shawn and Gus have been friends since they were kids and their history is part of what makes this show so much fun to watch. They're almost like brothers in the way they refer back to their childhood and sometimes we're even treated to a hilariously goofy flashback of their youth. One of the things I often note from these flashbacks is that Shawn and Gus haven't really changed all that much. Shawn's impulsive and kind of egotistical. Gus is usually less willing to dive headfirst into danger but he can often be convinced to go along with whatever plan Shawn has.
Here's the part where I start talking about the season premiere episode. I won't spoil anything major for you but I do talk about the episode so consider yourself mildly spoiler-warned. Ok, back to the flashbacks: the third season premiere starts out with a great one. Not only do we get to see Shawn in his defiant teen years but there's also a quick glimpse of Lassiter during his rookie days.
If you have been a fan of the series then you know that in addition to helping Shawn out with his cases, Gus also has a grown-up job at an office. In the season premiere, Gus' boss finds out that he's moonlighting at Psych and reminds him of the exclusivity contract he signed when he took the job. In a nutshell, Gus isn't allowed to work at Pysch if he wants to keep his day job. But when the head of the company (played by Christopher McDonald, whom I always associate with Happy Gilmore and Dutch) needs help figuring out whether there's a ghost haunting his house, Gus' job is put into even greater jeopardy. So Shawn and Gus set out to investigate the guy's house and hopefully figure out a way for Gus to keep his day job without having to leave Psych.
While Shawn is often goofing off and rarely taking anything seriously, his life isn't all fun and games. His serious side is drawn out in the premiere when his mother, Madeleine Spencer (played by Cybill Shepherd) returns home. She takes a job working at the station as an in-house psychologist.
Shawn has some pent up feelings about how things ended for his parents years ago and without going into super spoilery detail, I will just say that I'm very interested to see how this arc plays out. I have a feeling it's going to have a pretty significant effect on Shawn's relationship with his father. As that relationship is one of the most important aspects of the show, I'm eager to see how Shepherd's character fits in to all of this and whether or not things will be better or worse between Shawn and his dad after all is said and done.
All in all, I'm happy Psych is back and looking forward to more new episodes. Favorite scene from the episode: When Shawn demonstrates what it means to "go boneless" on Gus. You'll see.
Looking forward to the return of Psych and Monk? CLICK HERE to enter our Monk/Psych giveaway!
Your Daily Blend of Entertainment News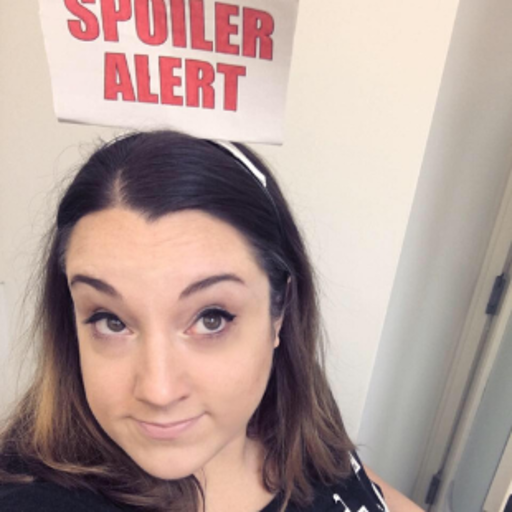 Assistant Managing Editor
Kelly joined CinemaBlend as a freelance TV news writer in 2006 and went on to serve as the site's TV Editor before moving over to other roles on the site. At present, she's an Assistant Managing Editor who spends much of her time brainstorming and editing feature content on the site.