Without A Trace And Cold Case May Get The Axe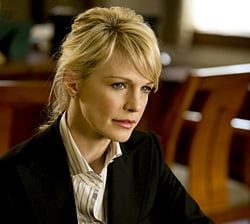 The question is not whether there's a chance that Cold Case or Without A Trace could be canceled; it's would anyone care? And that's why I'm able to see the network's justification if they do decide to give either show the axe.
Ausiello is reporting that CBS has let the producers of each show know that their heads are on the chopping block when decision time hits in May. Right now the cost of making the shows far outweigh the money to be made. Whatever else they are in the end the networks are business ventures.
It's also rumored that the staff at both shows are looking for ways to trim the fat and save their show, including salary cuts for the cast. CBS has been on a money crunch rampage lately, and this is just another indication of their new fiscally responsible mindset.
Staff Writer at CinemaBlend.
Your Daily Blend of Entertainment News
Thank you for signing up to CinemaBlend. You will receive a verification email shortly.
There was a problem. Please refresh the page and try again.