United States Of Tara Season 3 Trailer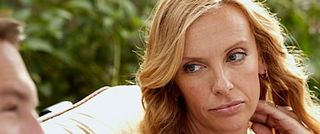 Late next month, Showtime's United States of Tara is set to return for Season 3. If you haven't seen it already, here's the trailer, which will give you more than a few glimpses of Tara and her alternate personalities.
I just set my TiVo to record whatever Showtime has set to air from the first two seasons, as I've heard nothing but good things about the Diablo Cody created show and I've adored Toni Collette since Murial's Wedding. While I attempt to get caught up as best I can before Season 3 premieres next month (March 28th at 10:30 p.m. ET on Showtime), the rest of you can enjoy this trailer. Tara's back to school and her other personalities are along for the ride…
Your Daily Blend of Entertainment News
Thank you for signing up to CinemaBlend. You will receive a verification email shortly.
There was a problem. Please refresh the page and try again.