Witness The Extremely Nerdy Birth Of Tina Fey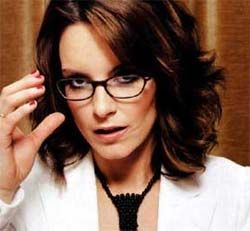 Tina Fey has always been quick to label herself as the world's biggest dork, but I'm not sure I've ever quite believed it. Sure her character on 30 Rock dresses a little frumpy and obsesses over Cheetohs, but she's also smart, sassy, and stunningly beautiful. Or at least she is now. Once upon a time she really was a huge, huge dork and now we have video evidence.
Below is a 1995 Mutual Savings Bank commercial starring a pre-success Tina Fey and she's every bit the huge nerd she claims to be. Somewhere inside that beautiful, confident exterior lurks this person, who dresses like Rosie O'Donnell and acts like she's auditioning for an all female remake of Revenge of the Nerds.
You know what Tina? Now I love you even more.
Your Daily Blend of Entertainment News