The Funniest Shows On Hulu Right Now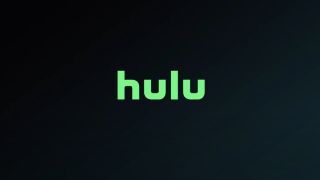 (Image credit: Hulu)
The beautiful thing about Hulu that sets it apart from almost every other streaming service is the gargantuan size of its library of awesome TV shows (and even great movies, too). That being said, a selection of TV comedies as vast and versatile as what comes available with a Hulu subscription can be quite overwhelming. How do you even begin your search?!
Step One: calm the heck down. Step Two: take a gander at our recommendations for some of the funniest TV shows you can find on Hulu. Step Three: sit back and have a good laugh with these hilarious programs from the past and present.
How I Met Your Mother (2005-2014)
Kids, in 2005, CBS debuted a sitcom that had a lot of interesting things to say about modern romance and surviving adulthood from the perspective of a man telling his children his own love story… consisting mostly of anecdotes about his friends. Created by Carter Bays and Craig Thomas and featuring a now-A-list cast, How I Met Your Mother became a widely beloved pop culture staple that went on to inspire a gender-swapped spin-off exclusively available on Hulu.
Stream How I Met Your Mother on Hulu (opens in new tab).
Freaks And Geeks (1999-2000)
For years, coming-of-age TV series mainly followed actors of above-average attractiveness involved in overly exaggerated, melodramatic situations, but that would change upon the debut of Freaks and Geeks. Despite its unfairly premature cancellation, executive producers Paul Feig and Judd Apatow's '80s-set high school dramedy has endured a stunning legacy for launching the careers of its then widely unknown cast and its boldly honest subject matter.
Stream Freaks and Geeks on Hulu (opens in new tab).
Scrubs (2001-2010)
Fans of great TV medical dramas and quirky sitcoms looking for a series that combines the styles of both should look no further than Scrubs. Starring Zach Braff, Sarah Chalke, and more in its top-notch cast, creator Bill Lawrence's long-running hit comedy is just as surrealistically funny as it can be heartwarming and even heartbreaking at times.
Stream Scrubs on Hulu (opens in new tab).
Drunk History (2013-2019)
History lessons have never been more fun than when recited by people who have just ingested a lot of alcohol and are later reenacted by A-list actors. Despite its immature concept, you may be surprised by how much you can learn from Drunk History, which began as a Funny or Die segment from host Derek Waters before Comedy Central picked it up as a series.
Stream Drunk History on Hulu (opens in new tab).
The Great (2020-Present)
A wonderful example of how effectively people can learn through humor is this retelling of the rise of Catherine the Great (Elle Fanning) as the governess of Russia that often likes to stretch the truth. However, by being a bit loose with the facts, The Great also succeeds in being an amusing and thought-provoking reflection of modern day society, but with more old-fashioned production design and lavish costumes.
Stream The Great on Hulu (opens in new tab).
Abbott Elementary (2021-Present)
The documentary-style sitcom is nothing new – and even became common enough to inspire parody on WandaVision – but what star and creator Quinta Brunson does with it on Abbott Elementary is refreshing. Following the eccentric, diverse faculty of a Philadelphia elementary school with a low reputation, the three-time Emmy-winning hit is one of the most talked about comedies on TV right now for its irreverent, high-brow sense of humor.
Stream Abbott Elementary on Hulu (opens in new tab).
Schitt's Creek (2015-2020)
No one has ever told a "riches-to-rags" story that managed to be as – if not more – uplifting, influential, and absolutely hilarious than the more common opposite approach to the theme than co-creators Eugene and Dan Levy. The real-life father and son also star in the stellar Schitt's Creek cast as the father and son of a family forced to live in the titular rural community, which becomes their sole asset after losing everything else.
Stream Schitt's Creek on Hulu (opens in new tab).
Mr. Bean (1990-1995)
English actor Rowan Atkinson became one of the most recognizable and reliable names in physical comedy from co-creating the character of Mr. Bean. This series of long-running shorts (just one facet of the title character's enduring legacy) sees the bumbling, childish grump getting into all kinds of embarrassing, frustrating, and dangerous situations, all of no one's fault but his own.
Stream Mr. Bean on Hulu (opens in new tab).
Community (2009-2015)
A key element to a successful series can often be the ambition to reinvent itself every season or two, but the key to Community's storied run was how those behind the series reinvented it every few episodes. As a result, fans still relish in the invigorating creativity of Dan Harmon's tale about a group of underdogs (brought to life by a brilliant, diverse ensemble) who come together while attending community college.
Stream Community on Hulu (opens in new tab).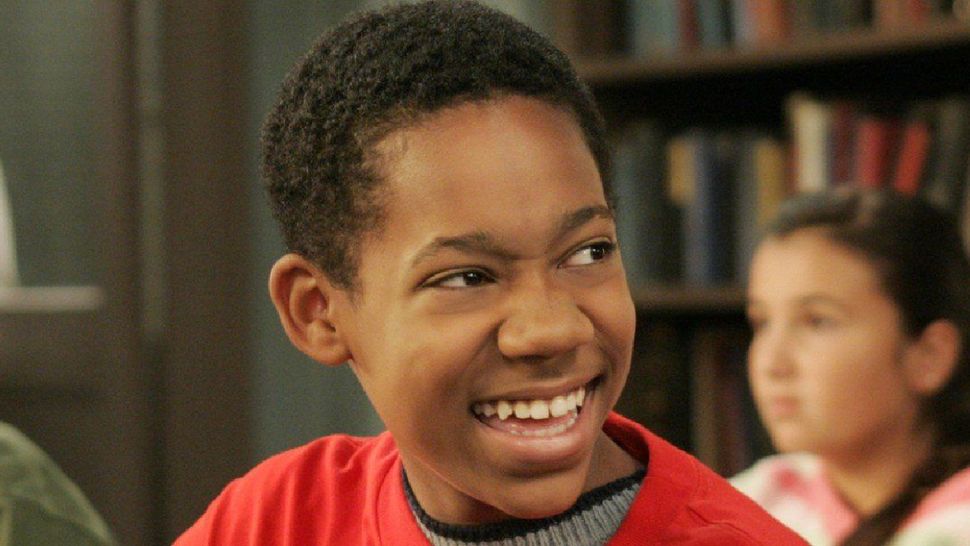 Everybody Hates Chris (2005-2009)
As one of the most prolific and intuitive comedic talents working today, you might wonder how Chris Rock developed his sense of humor. The comedian would reveal all by co-creating and narrating Everybody Hates Chris – an autobiographical twist on the family sitcom set in the 1980s and starring Tyler James Williams as Rock's younger onscreen counterpart.
Stream Everybody Hates Chris on Hulu (opens in new tab).
Modern Family (2009-2020)
A documentary crew follows an aging divorcee (Ed O'Neill), his new, younger Colombian wife (Sofia Vergara), his daughter (Julie Bowen) and her childish spouse (Ty Burell), her younger brother (Jesse Tyler Ferguson) and his husband (Eric Stonestreet), and their respective children. From creators Christopher Lloyd (not that one) and Steve Lavitan, this sweet, Emmy-winning mockumentary-style ABC sitcom authentically, and tastefully, defines what it means to be a Modern Family.
Stream Modern Family on Hulu (opens in new tab).
The Golden Girls (1985-1992)
A quartet of single women – including the down-to-earth Dorothy (Bea Arthur), her outspoken mother, Sophia (Estelle Getty), the dim but endearing Rose (Betty White), and romantically active Blanche (Rue McClanahan) – learn to survive each other as roommates in Miami. As the title of The Golden Girls suggests, our central characters prove that, despite having entered their golden years, they have not yet lost their biting sense of humor.
Stream The Golden Girls on Hulu (opens in new tab).
Rick And Morty (2013-Present)
An alcoholic mad scientist drags his meek, teenage grandson (both voiced by co-creator Justin Roiland) on dangerous, often life-changing adventures to different worlds. While it is essentially an animated parody of Doc and Marty McFly's relationship in Back to the Future, Rick and Morty (also created by Community mastermind Dan Harmon) has become one of the most acclaimed science-fiction TV shows in recent memory.
Stream Rick and Morty on Hulu (opens in new tab).
Atlanta (2016-2022)
I might be cheating by including this Emmy-winning FX original because Atlanta – starring creator Donald Glover as a penniless college dropout who takes on the responsibility of managing his rapper cousin (Brian Tyree Henry) – is more than just a comedy. As seen in many of its best episodes, it is almost a dystopia of surrealist mundanity that can make you laugh, cry, frighten you, or leave you ultimately bewildered by its stunning creativity and brutal honesty.
Stream Atlanta on Hulu (opens in new tab).
Letterkenny (2016-Present)
You will never think of the Great White North in the same way again when you see it through the eyes of the diverse, eccentric characters in the Letterkenny cast. This Hulu exclusive based on star and creator Jared Keeso's Twitter account and set in the titular fictional town from rural Canada will teach you a whole new vocabulary, will give you a fresh perspective on a wide variety of topics (including classic pop culture moments), and will have you howling with laughter, if you can keep up with the rapid-fire dialogue.
Stream Letterkenny on Hulu (opens in new tab).
Bob's Burgers (2011-Present)
Bob Belcher (H. Jon Benjamin) struggles to keep his restaurant – aptly named Bob's Burgers – in business and his sanity intact as he and his eccentric family endure a series of unusual, yet oddly relatable, mishaps. This animated culinary comedy (easily the sweetest and most endearingly quirky of anything in Fox's Animation Domination slot) has also inspired an acclaimed feature-length spin-off released in 2022 and an actual cookbook, too.
Stream Bob's Burgers on Hulu (opens in new tab).
Key & Peele (2012-2015)
Before they were battling Predators or writing and directing Oscar-winning satirical thrillers, Keegan-Michael Key and Jordan Peele were a couple of talented comedians who first met as cast members on Fox's MadTV. They would eventually take the world by storm with their own self-titled sketch series, Key & Peele, on Comedy Central, that cemented them as one of the most brilliant and irreverent duos in comedy, with segments that range from a name pronunciation-challenged substitute teacher to a man hired to translate President Barack Obama's words into furious rants.
Stream Key & Peele on Hulu (opens in new tab).
DAVE (2020-Present)
If you are one of the many people (myself included) saddened by the recent ending of the aforementioned rapper's delight that is Atlanta, I think you may find just the right solution you are looking for in the similarly relatable and surreal FXX comedy, DAVE. Satirical rapper Lil Dicky (going by his real-name, Dave Burd, in the credits and on the show) co-created this a semi-autobiographical account of his own rise from a Jewish amateur wordsmith to a hilarious internet sensation.
Stream DAVE on Hulu (opens in new tab).
The League (2009-2015)
Whatever your opinion is regarding fantasy football, I at least hope that you do not take it nearly as seriously as the members of The League. This shamelessly crude and partially improvised FX comedy stars Mark Duplass, Steve Rannazzisi, Katie Aselton, Nick Kroll, Paul Scheer, and Jon LaJoie as a group of average suburbanites who go to above average (and sometimes nearly sadistic) lengths to outwit each other in a competition for the perfect lineup.
Stream The League on Hulu (opens in new tab).
These TV shows, old or new, are just what a Hulu subscriber needs to keep them laughing until they cry.
Your Daily Blend of Entertainment News
Jason has been writing since he was able to pick up a washable marker, with which he wrote his debut illustrated children's story, later transitioning to a short-lived comic book series and (very) amateur filmmaking before finally settling on pursuing a career in writing about movies in lieu of making them. Look for his name in just about any article related to Batman.
Your Daily Blend of Entertainment News
Thank you for signing up to CinemaBlend. You will receive a verification email shortly.
There was a problem. Please refresh the page and try again.