Disney Takes To The Skies With Cars DVD Spin-Off Planes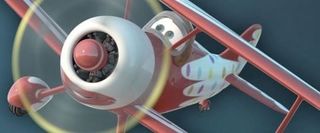 Cars 2 is slated for theaters (and drive-ins) June 24th, but it turns out Disney's got other plans for the world of anthropomorphized vehicles. Specifically, they're planning on turning their attentions to the skies above with a direct-to-DVD sequel called Planes. You'll have to wait a while, though; Planes won't be landing on Blu-ray and DVD until Spring 2013.
Naturally, since we're still almost three years out, there isn't much information available beyond the simple fact that it's, well, about planes. No casting news, definitely no word on bonus features, and nary even a solid release date. Still, you can read everything there is to know in the press release below (hey, that rhymed!).