Here Are The Six New Games You Can Play On PS Now Today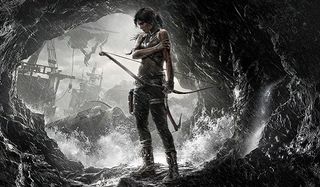 PlayStation Now continues to grow, increasing its library and branching out to brand new platforms. Not only can you start streaming PlayStation 3 games to your PC beginning today, but you can also enjoy six new entries to the collection that were all critical hits.
We announced last week that PlayStation Now, Sony's game streaming service, would soon make its way to PC. Well, that time has officially come. Not only can you play the existing library of hundreds of games on you home computer, but you can now dive into a collection of six new titles:
-Ni No Kuni
-Borderlands
-Mafia II
-Civilization Revolution
That's a pretty nice mix of games and genres, making for half a dozen new entries to the more than 400 games already available through PlayStation Now.
The service works the same on PC as it does on PlayStation 4 and the PlayStation Vita. Once you download the app and pick a subscription, you can start playing games to your heart's content. These games come with Trophies and all of the usual functionality, but with the added bonus that you never have to download the full game or deal with physical media. And while it can be viewed as a glorified rental service, you're renting every single game in the service for as long as you remain a member of PS Now.
As for these six new games being added to the service, there's a little something for everyone. Tomb Raider is the start of Lara Croft's new adventures, injecting the storied franchise with a bit of grit and a hell of a lot of polish. Tomb Raider comes to PS Now just in time for PlayStation fans to gear up for the second entry in the new series, Rise of the Tomb Raider.
Similarly, with Mafia III just around the corner, now would be a good time to jump into the open-world, organized criminal antics of Mafia II.
Also on offer are the beloved JRPG, Ni No Kuni, which also has a sequel coming down the pipe, alongside the 4X monster known as Civilization Revolution.
Finally, your choices will greatly affect the outcome of Heavy Rain, while Borderlands reminds players that sometimes all you need is a bajillion guns and a bunch of space bandits and aliens to fire them at.
As part of the recent announcement on the PlayStation Blog, it was also announced that Castlevania: Harmony of Despair will be hitting the service in the coming weeks.
Oh, and if you want to enjoy PS Now with the proper controller, the DualShock 4 USB Adaptor will let you play wirelessly when it ships in early September.
If you happen to already be a PS Now subscriber, we'd love to hear your thoughts on the service in the comments below. If you're thinking about diving in on PC, let us know what finally pushed you off of the fence.
Your Daily Blend of Entertainment News
Staff Writer for CinemaBlend.