The Disney Infinity Figures We Almost Got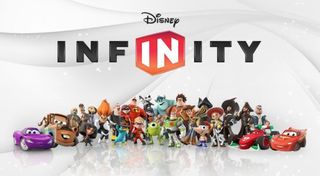 The toy-to-life genre is an odd one, but it picked up a lot of steam when Skylanders was at its peak. Disney Infinity was one of the imitators, and before it bit the dust there were some really, really cool figures on the horizon had Disney not pulled the plug on it.
The tweet above comes from Charles Tan, who posted up the image of the character of Baze from the movie Rogue One: A Star Wars Story. Tan is an artist and illustrator for Atomic Comics, and managed to throw that image online after discovering it from character artist and veteran sculptor of 20 years, B Allen, who posted up the Baze character and a few other cancelled figures for Disney Infinity on his Art Station profile.
Last year, Disney shuttered the doors on the Disney Infinity line, and they did so abruptly, according to a post from Allen, who was still in the middle of working on some new figures based on Disney properties when he received the notice that he was laid off. He mentions that he was working with some very talented folks on some products for the toy-to-life game when the news struck, lamenting the decision from the higher-ups in a post over on LinkedIn (opens in new tab).
Despite the layoff, B Allen posted up some of the figures on Art Station so gamers, Disney fans and Star Wars aficionados could take a gander at some of his work on what could have been for Disney Infinity, including characters from Rogue One: A Star Wars Story, and one of the most popular animated films of the year, Moana. Revista Yume posted up an image showcasing the two leads from Moana as Disney Infinity figurines for version 3.0.
This would have been a fairly interesting turn of events for the game, because there definitely would have been some huge surge in popularity from both Moana and Rogue One had Disney kept the game operational.
The mega-company cited diminishing year-over-year revenue as their reason for pulling out of the toy-to-life genre, and they also closed down their Disney Interactive publishing branch, which had been publishing games for more than two decades.
Disney was competing directly with companies like Activision and their Skylanders series, despite Disney Infinity actually beating out Skylanders back in 2015 with strong help from Star Wars: The Force Awakens. Disney, it seems, decided to call it quits while they were ahead.
There's really no telling exactly how big Disney Infinity 3.0 could have become with the added appeal from Moana and Rogue One figures tossed into the mix, but given that the series is no more... we'll never actually know.
On the bright side, at least B Allen posted up the images of the cancelled figures so gamers, fans, movie-goers and Disney followers get to see exactly what the toys would have looked like had they made it to the market.
Staff Writer at CinemaBlend.
Your Daily Blend of Entertainment News
Thank you for signing up to CinemaBlend. You will receive a verification email shortly.
There was a problem. Please refresh the page and try again.