Disney Infinity Developer Is Back And They're Working on A New Disney Game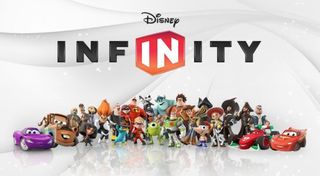 Even though Disney Interactive shuttered its doors and they closed down Disney Infinity, the reality is that the game was extremely popular. The developers were briefly left out in the cold, but it turns out that they've been given a second lease on developing Disney games.
Game Informer is reporting that Warner Bros. Interactive Entertainment has stepped in to grab the publishing license for Cars 3 from Disney. Guess who they decided to contract to develop the game? That's right, Avalanche Software. The development studio will be working on the Cars 3 game to coincide with the release of the upcoming movie from Disney Pixar.
For those of you not in the know, Avalanche Software previously worked on Disney Infinity. They were in charge of making the PC and console versions of the game, fleshing out the toys-to-life product with all new levels, characters, and worlds for gamers to explore.
Disney Infinity was actually quite popular. The game even managed to beat out Skylanders in sales at one point during the holiday season when Star Wars: The Force Awakens was being released into theaters. The upsurge in sales and the hundreds of millions that Disney Infinity was bringing in just didn't seem like a long-term venture that Disney themselves wanted to pursue. They decided to cut their ties and go out on top; so they did.
Disney Infinity shut its doors back in the spring of 2016 last year. Despite being one of the most popular toys-to-life properties and having a blockbuster holiday season, the company just didn't feel it was worth it. They not only closed down Disney Infinity but they also shut down their publishing branch, Disney Interactive. The latter was even more shocking because it had been around for more than 20 years, publishing some fantastic games across the 16-bit, 32-bit, and newer gen consoles.
Disney wanted to focus less on their gaming sectors and only license out their properties for hefty sums. This included what many believe was a $100 million deal between Disney and Electronic Arts to publish Star Wars: Battlefront. Some could argue that the $100 million deals come far and few between and that $100 million per quarter from something like Disney Infinity is a lot more stable over the long run, but obviously, Disney didn't see it that way.
Nevertheless, Avalanche Software will have a chance to prove that they've still got it by working on Cars 3. They previously worked on Disney Pixar's Cars 2 game, so it's already familiar territory for them. Warner Bros., obviously made a smart decision to keep the studio intact and to contract them to work on a property for a brand that they're extremely familiar with.
Unfortunately, we don't know anything about Cars 3 the video game. All we know is that it'll likely take cues from Cars 2's design and iterate on it for the newer generation consoles. Quite naturally, one of the first questions on my mind is: will it have a Nintendo Switch release?
We'll have to wait for more details on the game leading up towards its release for various gaming platforms.
Your Daily Blend of Entertainment News
Staff Writer at CinemaBlend.
Your Daily Blend of Entertainment News
Thank you for signing up to CinemaBlend. You will receive a verification email shortly.
There was a problem. Please refresh the page and try again.