Our First Look At Sonic Forces Is Everything We Want From A Sonic The Hedgehog Game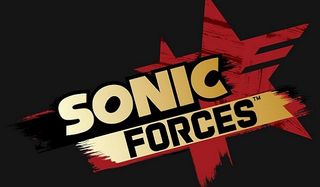 Sonic sure is staying busy these days, what with two brand new games speeding through development. Yes, that's right, I said "two." On top of the upcoming, classic-themed Sonic Mania, Sega earlier today revealed a more modern take on the blue bolt's adventures, Sonic Forces. What's crazy is that both games look rad as hell.
Before we dive too deep into conversation and speculation, let's just get straight to the footage the Sonic team revealed today, showing off Sonic Forces in action.
The trailer is only 40 seconds long, but, in that time, it does exactly what it needs to do in order to get us excited for yet another Sonic game. Being a huge fan of the Sonic Adventures games on the Dreamcast, Sonic Forces looks like a proper follow-up to those 3D romps, only without weird hedgehog/human relationships or, well, any number of things that have ruined other Sonic games in the past decade or so.
That's not to say there haven't been good Sonic games in all of that time, just that we feel like we've been burned more often than not. That's why we're so surprised to see that Sega has two new Sonic games heading our way, both of which look like a return to form for the series.
But, while fans with a case of nostalgia have Sonic Mania to look forward to, those who prefer a more next-gen take on going fast and grabbing gold rings will likely enjoy what Sonic Forces has to offer so far.
We don't want to get too hyperbolic here, but Sonic Forces looks fantastic in this reveal trailer. While the titular hedgehog dashes down the street, occasionally launching forward to destroy enemies and swinging from left to right to pick up rings, the city is being torn apart around him. Explosions are going off, rocks are flying into buildings and massive robots are tearing the place apart in the distance. There's so much going on that I had to watch it several times over just to soak in all of the details. Again, we've been disappointed by Sonic games that looked rad in the past, but I'm cautiously optimistic about this one.
All we know at this point is that it'll be coming to four platforms during the 2017 holiday season, including the PlayStation 4, Xbox One, PC and Nintendo Switch. And you know what? It's great finally getting to include the Switch in those platform lineups.
Since this latest Sonic game is being teased here in March, we wouldn't be surprised to see it get lots of attention during E3 2017. Here's hoping it's worth the wait.
Staff Writer for CinemaBlend.
Your Daily Blend of Entertainment News
Thank you for signing up to CinemaBlend. You will receive a verification email shortly.
There was a problem. Please refresh the page and try again.