Nintendo Design Contest Has Resulted In Some Awesome T-Shirts, Check Them Out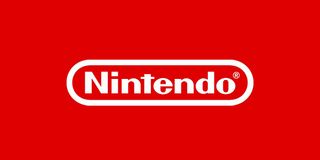 Nintendo recently held a contest in collaboration with Uniqlo, a clothing and apparel outlet, where they challenged gamers and artists to come up with a unique design for a t-shirt. Well, the contest has concluded and it has resulted in some awesome t-shirt designs that will be available soon for purchase.
According to the press release, the top three picks of the UT Grand Prix 2017 competition walked away with a healthy $10,000 cash prize, an invitation to attend a special awards ceremony in Japan, and specially signed Nintendo Switch units from the legend himself, Shigeru Miyamoto.
The contest challenged gamers to create a t-shirt for men, women and kids (both male and female), centered around popular Nintendo properties like The Legend of Zelda, Donkey Kong, Animal Crossing, Star Fox, Splatoon or Pokemon.
The winning shirts will be on sale starting Friday, May 19th, on the official Uniqlo website or from their brick and mortar stores, starting at $14.90 for adults and $9.90 for kids, between extra small to extra large for men, women and kids.
The grand prize winner and top pick of the competition was a Super Mario Bros., shirt that comes in red, green and peach or white, red and peach, themed after a powered-up Super Mario from the classic platformer on the NES. The original designer, Takashi Kawazoe, hails from Japan and noted in the press release that he was extremely "surprised and pleased" at being picked for his Mario design.
Second place was a basic white t-shirt with a color splash of a psychedelic design mimicking the outline of a squid inkling from Nintendo's popular new IP, Splatoon. The dripping ink design is highlighted with two big eyes in the center of the shirt looking up toward the left corner of the shirt. The design was made by Japanese native, Shino Yamazaki, who exclaimed that they couldn't be happier for the recognition, especially for the time and effort put into trying to become a creator.
Third place was awarded to a cool gradient, contrasting watercolor design based on The Legend of Zelda: Breath of the Wild. The t-shirt design has a cool safari design to it overlooking the Great Plateau from Legend of Zelda while using low saturated greens and grays. It gives the shirt a kind of muted forest look. The shirt design comes from David Ricardo Flores Gomez from Mexico. He was proud to be the first Mexican to win the Uniqlo prize, and noted that it felt like a "dream has come true."
All three shirt designs will be available for purchase starting May 19th.
Staff Writer at CinemaBlend.
Your Daily Blend of Entertainment News
Thank you for signing up to CinemaBlend. You will receive a verification email shortly.
There was a problem. Please refresh the page and try again.