Soulja Boy Stopped Selling Video Game System Over Possible Lawsuit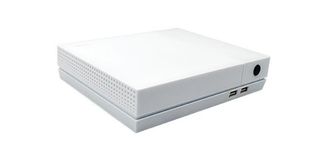 (Image credit: Soulja Boy)
Rapper DeAndre Cortez "Soulja Boy" Way made headlines near the end of the year for selling gaming consoles and handhelds known as the SouljaGame devices. There was a lot of immediate backlash over the devices when it was discovered that they contained ROMs of popular games from major gaming publishers, and so now Soulja Boy has abandoned that endeavor over a possible lawsuit.
ResetEra has a thread detailing how the rapper initially began selling the consoles back in early December. The SouljaGame console and handheld came prepacked with emulators and hundreds of ROMs, both of which were available for under $200. According to Soulja Boy, he made around $250,000 in sales within the first 24 hours of releasing the devices.
However, the ROMs that came bundled in with the console and handheld contained many popular games from the Sega Genesis, Capcom's arcade machines, NES games, SNES games, Game Boy games, and even some PlayStation One games.
Selling games without a license or permission is actually against the law, and as pointed out in the ResetEra thread, there were reports going around in mid December claiming that Nintendo threatened criminal charges against Soulja Boy for violating the Trademark Counterfeiting Act. The thread explains that the act was an amendment to the Lanham Act that makes it illegal to use counterfeit trademarks intentionally.
In this case, selling game consoles with games on them from other publishers without permission could be a violation of that act.
While some reports stated that Nintendo had contacted Soulja Boy with a cease and desist, by December 28th, 2018 Soulja Boy was proudly boasting on Twitter that "nothing is gonna happen" and criticized his naysayers. However, a day later Soulja Boy was a lot more docile, issuing a tweet stating that he had to "boss up."
The tweet wasn't an isolated gesture. The thread notes that the rapper also completely altered his website, removing any mention of the SouljaGame devices, and completely redirecting the SouljaGame.com website to the official Nintendo website.
This is what led some people to suspect that gaming companies like Nintendo had a hand in issuing the cease and desist, or possibly pressuring the rapper with legal threats, although it should be noted nothing has been confirmed.
For the time being Nintendo has not made any actual statements, publicly, about interacting with Soulja Boy, but given that the company is known for being litigious when it comes to people using the intellectual property or brands without permission, it's entirely possible that the company got involved. Heck, Nintendo had a fan project shutdown that celebrated the 30th anniversary of Metroid, along with various other Super Mario Bros., pulled from the net. Just recently Nintendo sued a ROM site operated by a husband and wife duo that ended in a $12 million settlement.
Even if Nintendo wasn't solely responsible for Soulja Boy removing the game consoles from his website, there's also Capcom, and Sega (among many others) who were also capable of sending out some formidable legal threats to get the consoles out of circulation.
Staff Writer at CinemaBlend.
Your Daily Blend of Entertainment News
Thank you for signing up to CinemaBlend. You will receive a verification email shortly.
There was a problem. Please refresh the page and try again.