Somebody Spent $61,000 On A CS:GO Weapon Skin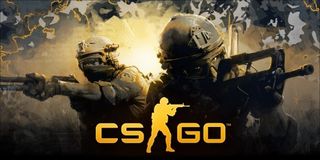 Skin betting is big business in the world of Counter-Strike: Global Offensive. It's a subculture that has reached some fairly extreme heights when it comes to making and spending money on weapon skins. While it might seem crazy, someone actually spent $61,000 on a Counter-Strike: Global Offensive weapon skin.
Polygon is reporting that on Monday, January 29th, 2018, a user ended up spending $61,052.63 on a Counter-Strike: Global Offensive skin. The skin features an autographed sticker from Tyler "Skadoodle" Latham, which apparently raised the sniper rifle's value to absurd heights. So what exactly makes this skin so value? Well, according to Polygon the skin is called Dragon Lore, and it's one of the rarest and most expensive skins in the skin-trading and skin-betting circles. They're only available through loot crates known as Cobblestone Packages.
Part of the reason that the price for this particular skin was so high was because there's a skin grading process in effect for Counter-Strike: Global Offensive weapons. The more in-use they are or the lower the grade they are the more "wear" they have on them. So battle-worn skins are scratched and dinged up with dirt and wear and tear on them. The opposite of that is the "Factory New" skins, which are described in the article as being "crystal clear" and brand spanking new. So the clearer and more pristine looking the skin, the rarer it is.
For the Dragon Lore skin with the autograph from author Tyler "Skadoodle" Latham, it turns out that the skin was "Factory New". So not only was this the most rare skin in Valve's game with an autographed signature on it, but it was also in pristine condition. Obviously the value of the weapon skyrocketed, hence why it sold for over $61,000. The original owner of the skin had picked it up for $35,000 and then sold it for $61,000, making a healthy profit on the weapon skin. He told Polygon that he's financially stable enough to make such transactions.
The CS:GO trading community had a heavy blow dealt to it a while back when some of the skin trading sites were forced to shut down after gambling commissions stepped in and forced Valve to issue cease and desist letters to have some of those places close up shop. Nevertheless, some of the skin trading organizations still exist where users post up skins to sell to other users.
In this case, the high-rolling skin trading taking place in Count-Strike: Global Offensive still seems to be going strong. As evident with the sale of the Dragon Lore, some gamers most certainly place a high value on the worth of skins in some games. We've seen similar transactions take place for games like Star Citizen, where gamers have been spending big to get their hands on space ships to help fund the development of the game.
I suppose while the money may be used in Cloud Imperium Games' case to develop a game, in the case of Counter-Strike: Global Offensive the big price tags is simply to get one's hands on the most rare skin in the game. Here's to hoping the sixty-one grand was worth it.
Your Daily Blend of Entertainment News
Staff Writer at CinemaBlend.