King Of Kong's Billy Mitchell Has Now Been Stripped Of All Video Game Records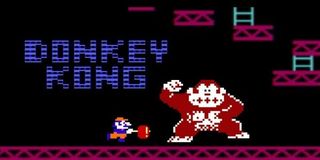 Billy Mitchell is no longer the King of Kong, or the king of any other game for that matter. Following a recent investigation, the controversial arcade game record holder has had all of his high scores stripped from the Twin Galaxies leaderboards.
Twin Galaxies, held as the official say in classic video game high scores, recently posted a decision involving records posted by Billy Mitchell, best known for being the longstanding champion of Donkey Kong and starring in a movie about arcade records that pretty much cast him as the villain. Based on Twin Galaxies' findings, he might actually be kinda-sorta living up to that title.
According to the post, several of Mitchell's previous records have been determined to be suspect. Mitchell already had several of his records stripped earlier this year for similar reasons and, based on the latest findings, the folks at Twin Galaxies have decided to not only remove Mitchell's name from their standings, but basically ban him from ever posting a record again.
Long story short, it was determined by Twin Galaxies earlier this year that some of Mitchell's scores had been recorded while playing on a MAME device, a machine that emulates the original video game cabinets. There's actually a section on Twin Galaxies for folks wanting to post MAME scores but, for the purists in the audience, there's a separate set of boards for playing solely on the original arcade cabinets.
The issue was that, according to Twin Galaxies' findings, Mitchell's scores he claimed were recorded on an arcade cabinet were actually recorded through a MAME device. The original accusations of this wrongdoing led to a couple standings being wiped earlier this year, forcing Twin Galaxies to look into even more of Mitchell's previous records.
The statement claims that months were spent looking into recordings of Mitchell's submissions and, in the end, even more records submitted for arcade cabinets appear to have been recorded on a MAME device instead. They pretty much took the gloves off at that point, banning Mitchell from the standings and wiping his name from leaderboard history.
No word yet on whether or not this will lead Twin Galaxies to taking more care in their decisions to allow records to be posted in the future. They inspected those videos in the first place, after all, and determined at the time that they were legitimate. We're not excusing potentially devious acts on the part of Mitchell, but the folks responsible for approving these scores probably deserve at least some of the heat. Bare minimum, their practices should probably be reevaluated.
Whether we're talking classic games like Pac-Man and Asteroid or more modern titles like Dark Souls or Super Meat Boy, some folks take leaderboards and speedrun standings pretty seriously. If you're considered the final say in the official rankings in that regard, you probably want to make sure the ship is water tight.
Earlier this year, Mitchell stated that his scores were legitimate and went so far as to say he's not actually a tech savvy guy and wouldn't even know how to fake these kinds of scores. He has not yet commented following the ruling by Twin Galaxies.
Your Daily Blend of Entertainment News
Staff Writer for CinemaBlend.