Sony Says The PS4 Is Entering The End Of Its Life Cycle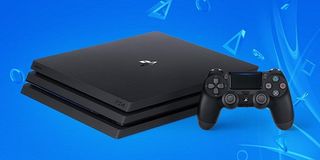 It feels like the current generation of gaming is only just getting started but, believe it or not, the Xbox One and PlayStation 4 have been around for nearly five years. That being the case, it should probably come as no surprise that Sony has stated we're entering the end of the console's life cycle.
Sony recently held a corporate strategy meeting, with all sorts of details being shared about the business of gaming, the year ahead, and what the future might hold for the company. While touting a collection of strong first party software including The Last of Us: Part II and Spider-Man, as well as talking about the huge success of God of War, the topic of hardware also got kicked around a bit.
During the talk, PlayStation head John Kodera stated that the PlayStation 4 is in the twilight stages of its life cycle, according to a report from Gamespot, meaning that the company is very likely looking to whatever comes next in the hardware department.
To be clear, this does not mean Sony is getting ready to shutter the PlayStation 4 and stop production of games. Most modern consoles have a long tail and are frequently supported to some degree for a full decade. However, with the current hardware nearly five years old at this point, Sony is starting to look seriously to the future.
Obviously, we've got a nice collection of big games on the horizon for 2018, and we've got to assume that developers are currently working hard on even more blockbusters for the current generation. In other words, we wouldn't be surprised to see the PlayStation 4 continue to show a strong lineup of games for at least a couple more years. At that time, obviously, we could be looking at a new console.
What's really interesting about this most recent console generation is that, thanks to the launch of fresh hardware, it feels like the PS4 is a bit younger than it actually is. The PS4 slim came out a couple years after launch, then we got the PlayStation VR headset (which was treated like a console launch) and, more recently, the PlayStation 4 Pro. With all those launches lined up back to back, it's easy to forget just how long the current generation of gaming has been going on.
So, yes, it stands to reason that the PlayStation 4's days in the limelight are numbered. But Kodera is obviously not talking about a follow-up console just yet. And since Sony has stated that no hardware announcements will be a part of their E3 lineup, we wouldn't expect a new console reveal anytime soon.
So, yeah, don't feel like you need to throw out your current hardware just yet. You'll likely be gaming on the PS4 for quite some time, even if Sony is expecting earnings and forward momentum to start ramping down this far into the console's life cycle.
Your Daily Blend of Entertainment News
Staff Writer for CinemaBlend.