5 Villains We Want To See In Telltale's Batman Game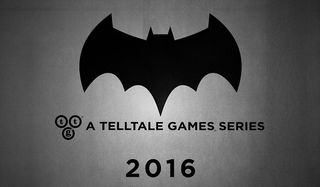 Now that Telltale Games has let the cat(woman) out of the bag that their next game will be set in the Batman universe, that got us thinking: Which villains would we like to see square off against the Caped Crusader this time around?
The folks at Telltale Games have made a name for themselves over the past several years, launching games set in the Walking Dead, Game of Thrones and Borderlands universes that have all been well received by fans and critics alike. They've got a knack for telling interesting stories through video games, typically allowing the player to make lots of decisions that actually impact the flow of the narrative.
The pointy-eared hero of Gotham is no stranger to video games these days, either, with the Arkham series similarly winning over fans en masse.
Based on the brief trailer shown off during The Game Awards revealing this latest Batman game, it looks like Telltale is going for a gritty noir feel, probably not unlike their also brilliant series based on another comic book universe, The Wolf Among Us. We've seen staples like The Joker, Penguin, The Riddler, Poison Ivy and the like pop up throughout the Arkham games, so we're hoping Telltale will take this opportunity to surprise folks with some lessor known supervillains. Here are our top picks for Batman baddies we'd like to see in the Telltale game.
Black Mask
Sure, Black Mask has appeared in the Arkham games, but it never really felt like Roman Sionis was given the proper time to shine. The main reason he's made this list is the fact that he's just an ordinary guy who turned to a life of crime after Bruce Wayne overtook his failing steel mill. He doesn't have any special abilities, weapons, or any of that nonsense. He's just a crime lord with a mob of hoodlums and a skull mask that got permanently burnt onto his face.
A guy like that would fit the mood of a more realistic Batman story nicely. He's the head of an evil empire, too, so that means he offers plenty of goons for bats to take down on his quest for justice. If Telltale is looking for a grounded villain with plenty of motivation and just a touch of psychosis, Black Mask might be the best bet.
Firefly
While the Gotham television series recently took the character of Firefly for a unique spin, the OG pyromaniac would be a perfect fit for Telltale's Batman game. Not to harp on the "more realistic" theme too heavily, but a dude who loves making things go boom while robbing banks and the like is a lot more relatable than, say, Man-Bat. (To be clear, I'd still play the hell out of a game starring Man-Bat as the main villain).
Born into this world as Garfield Lynn, this petty criminal reached supervillain status when he built a specialized suit to protect his horribly burned body, and then donned said suit to ignite a fire-filled life of crime. He's a straight to the point kind of criminal, which is exactly what we'd like to see out of the upcoming Batman game.
Deadshot
Appearing briefly in Arkham Origins and one of the main members of the upcoming Suicide Squad movie, this might be the perfect time to introduce Deadshot as a more central villain in a Batman game.
The dude's origin story is about as tragic as it can get, accidentally shooting his beloved brother in order to protect an abusive father. Obviously, something like that can have an unfortunate effect on a young boy, kick-starting his fascination with guns and helping mold Floyd Lawton into one of the best assassins the world has ever known.
In other words, Deadshot has all of the necessary ingredients to make him a prime candidate for Batman's main target in a more grounded adventure.
Court of Owls
A more recent Batman baddie, the Court of Owls has only been around for about five years. Still, you've got to admit, a mysterious organization that trains child assassins and has secretly been controlling Gotham city from the shadows for hundreds of years is a pretty rad departure from the standard psycho of the week.
The Telltale Batman trailer boasts a lot of hubbub about a city gone to ruin and the boy millionaire who has done nothing to help it. Rather than stopping The Joker from planting a giant bomb inside of the police station, the Court of Owls would give Bats a more ambiguous enemy to fight against. And since they have their fingers in just about every corner of the city, there's room for the player to go to work as Bruce Wayne as well as the Dark Knight. Rather than punching your way through every problem, taking on the Court would allow for scenes where you get to sweet-talk information out of people at parties and the like.
The Phantasm
I consider Batman: Mask of the Phantasm to be one of the best Batman stories ever told. An anti-hero born of loss and betrayal, The Phantasm gives us a glimpse of what Bruce Wayne might have turned into had his moral compass been a little out of whack.
As far as I'm aware, The Phantasm has only ever appeared as part of the Batman universe once, specifically created for their fantastic animated film. I'm not sure retelling that story would serve the purposes of Telltale's Batmman game well, but this might be the perfect time to bring back a fantastic villain(ish) that few fans of the Caped Crusader even know about. A focus on The Phantasm would appear to be a breath of fresh air to more casual fans and a reason to shout for joy for those of us who fell in love with the character back in the 90's.
Staff Writer for CinemaBlend.
Your Daily Blend of Entertainment News
Thank you for signing up to CinemaBlend. You will receive a verification email shortly.
There was a problem. Please refresh the page and try again.