50 Free Beta Keys Available For Champions Online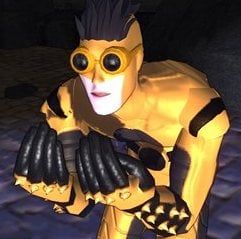 If you're a fan of superheroes and you like playing games online, then Cryptic Studios' Champions Online just might be the game for you. A new consumer website, Alltern8, is giving away up to 50 beta keys for Champions Online all the way up until August 6th.
Given that this is the last day of July, that gives gamers only one week to head on over to AllTern8 to find out how to grab a free beta key and participate in one of the most highly anticipated MMOs of the year.
Now if you honestly don't know what Champions is all about, feel free to check out the brief fact sheet below:
Game Features:
• Billions of character options, allowing for complete customization
• 900 story and mission drive quests, including public quests
• The much anticipated "Nemesis" feature, which provides players the opportunity to design the powers and the look of their ultimate foe
• Five major play zones within the hometown of Millennium City
• Multiple modes of travel including rocket propelled boots and backpacks, surfboarding, sneaky burrowing, flying, teleportation and the current favourite, "Swinging"
• Trading with resources to be used in the different professions, which currently include Science, Arms and Mysticism. Characters can use the upgrades created from these professions to change or empower their abilities.
Of course, don't let this miniature fact sheet limit your opinions on this game. If you need to fill your noggin with all things Champions Online be sure to drop by the Official Website. Need more gaming news, updates, info and media? Be sure to stay tuned in with Blend Games.
Staff Writer at CinemaBlend.
Your Daily Blend of Entertainment News
Thank you for signing up to CinemaBlend. You will receive a verification email shortly.
There was a problem. Please refresh the page and try again.