Brink Has Sold More Than 2.5 Million Units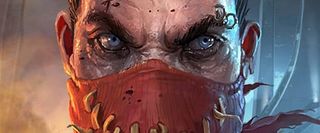 Upon Splash Damage's release of their multiplayer-focused shooter Brink, critical reception was heavily mixed for the game with a Metascore of 68. Despite its lukewarm response, the shooter has sold more than 2.5 million units worldwide.
The developer's recently appointed CEO, Paul Wedgewood, confirmed the figure during an interview with Gamasutra where he discussed the firm's recently unveiled WarChest, a publishing division.
"With Splash Damage, we finished Brink, and it's estimated to have sold more than 2.5 million units worldwide, which at retail would mean that it's generated around $120-140 million in revenue," Wedgewood stated.
"But of course, as an independent video game developer, we don't earn that kind of revenue, as we're not the publisher of the title... but we could see there was the potential to serve our fans content directly, and while we don't want to take anything away from what Splash Damage does, we wanted a vehicle that we can dedicate exclusively to that pursuit."
The "vehicle" he is referring to is their recently opened publishing faction. WarChest was created so that Splash Damage can publish free-to-play games in a digital format. Rad Soldiers, an iOS title, will be the first in their line-up of F2P games.
They're not diverting all of their attention into WarChest, though. Splash Damage itself is also currently developing two unannounced triple-A games, with one being for consoles and the other for PC.
Of course, we're as surprised as anyone would be over the confirmation of Brink's sales. How often is it that a game in this day and age -- especially a FPS in the over-saturated shooter genre -- manages to sell a million, let alone 2.5 million units with a less-than-appealing critical reception? Well done Splash Damage for taking a risk.
So, considering the commercial success of Brink, can we expect a continuation of the franchise? According to the developer, they have a trilogy planned for the IP.
Your Daily Blend of Entertainment News
Thank you for signing up to CinemaBlend. You will receive a verification email shortly.
There was a problem. Please refresh the page and try again.