Castlevania Chronicles Screenshots And Artwork For PS3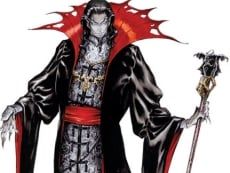 Castlevania Chronicles is already available for the PS3 on the PlayStation Network for $5.99. And to help promote the game's recent appearance on PSN, Konami has released some new screenshots and artwork to get gamers in that vampire slaying mood.
The game features classic 2D side-scrolling action in multiple levels of Dracula's Estate. You know, why is it that Dracula never attacks a high-rise office or a military facility? He's always sticking with dungeons and castles. Geesh.
Anyway, the screenshots of the gameplay is included with some finely detailed artwork. You can purchase Castlevania Chronicles from PSN or you can gather up more info on the game by dropping by Konami's Official Website. For all your other gaming interest, be sure to stay tuned in with Blend Games.
Image 1 of 6
Staff Writer at CinemaBlend.