CryEngine 3 SDK Adds A Number Of New Features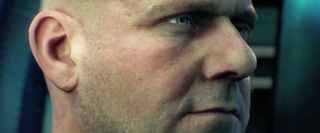 The free CryEngine SDK from Crytek, and the direct rival to Epic's Unreal Engine SDK, has been updated to version 3.4.3, including a lot of technical jargon that up-and-coming developers will find useful and newbie game designers will find helpful in their road to becoming the next big name in the gaming industry.
As briefly stated in the press release...
For those that don't know, you can use the free software development kit to design any kind of game you want. Your imagination is your only limit.
While the CryEngine SDK hasn't been anywhere near as popular as Epic's UDK, which has seen a number of brand new projects come out of the wood works from indie devs who used the kit to make commercial games, including Dungeon Defenders and Deadlight to name a few, I'm sure that in the next year or so we'll soon start to see a larger field of creative ventures blossom and make their way onto the market utilizing the CryEngine SDK.
If you're curious about expanding your artistic, design or engineering dreams into the realm of video game design, feel free to give the CryEngine 3.4.3 SDK a run and see if it's to your liking. I imagine Crytek probably wants to ramp up the amount of users they cater to now that Unity 4 is out and about and they're selling licenses like hotcakes and Epic is trucking on ahead with the Unreal Engine 4.
For more info feel free to pay a visit to the Official CryEngine Website
CryEngine 3.4.3 Features:
· Dedicated Server
· Revamped Launcher menu
· Sandbox Welcome screen, link to docs & smart open
· Terrain precision/smoothing improved
· Many tweaks/fixes/cleanups to the Sandbox UI
· SSAO improvements
· Improved SSR
· Terrain shadow casting support
· Box projected cubemaps
· Improved DX9 support for Environment Probes
· Performance Optimizations
Staff Writer at CinemaBlend.
Your Daily Blend of Entertainment News
Thank you for signing up to CinemaBlend. You will receive a verification email shortly.
There was a problem. Please refresh the page and try again.