Dying Light Mods Now Supported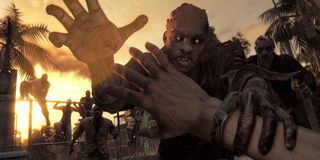 Dying Light's PC version received Patch 1.4 today. Once you've loaded this update, you'll once again be allowed to create and use mods for the survival horror game.
An earlier patch for Dying Light prevented players from editing game files. Techland made the change so players couldn't cheat in the competitive multiplayer mode Be The Zombie. However, a side effect of this restriction was that players couldn't create mods.
"Creating obstacles for modders has never been our intention, and we are sorry for the inconvenience," Techland said a couple weeks ago. "We are now working on a quick patch that will re-enable common tweaks while stopping cheating in the game's multiplayer mode. "
While Patch 1.4 now allows PC players to modify their games, it also prevents unfair advantages from mods. If you're using a modded version of Dying Light, you can't play with someone playing an unaltered version. In fact, you can only play with people using the exact same mods as you.
Techland and publisher Warner Bros. also caused headaches for the modding community by filing takedown notices for certain player creations. For example, they took down public mirrors of a small file that removed the film grain effect from the game. They've seen the error in their ways, though, and incorporated that idea into their game. This patch actually gives players an in-game option to remove the film grain.
Even if you're not interested in mods, it's a useful patch. Techland included a lot of bug fixes. Absurdly long load times, high RAM usage, and disappearing ammo should all be things of the past. Here are the full patch notes (via Steam):
Techland notes that a couple fixes didn't make it into Patch 1.4. They're still looking into the screen flickering for dual-GPU systems, and problems with Radeon GPUs running on Linux platforms.
Eventually the developers plan to release free modding tools for Dying Light. They also plan to spotlight the top community creations.
Your Daily Blend of Entertainment News
Staff Writer at CinemaBlend.