E3 2014: Get Ready For The Big Show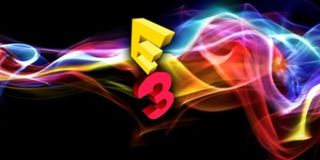 E3 2014 has finally arrived and, like always, Gaming Blend will be right here to bring you all the latest information on this year's most anticipated games. Look for new trailers, launch dates, tons of big announcements and everything else we can scrape together concerning all things AAA to indie, Microsoft to Nintendo and Sony, PC to console and all the other juicy tidbits that lie somewhere in between.
This year, Gaming Blend will have a staff of four dishing all the details coming out of E3, including a pair of writers here on the scene in LA and another pair working from the safety of home. Katy Goodman and I will be touring the Los Angeles Convention Center for the next week, visiting with developers and publishers in order to get some hands-on time with upcoming titles, check out some behind-closed-doors footage and chat up the folks who actually make these virtual dreams a reality. Internet access can be tricky and we've both got loaded schedules, leaving little room to write throughout the day. Expect to see on-the-scene pieces rolling out each evening and morning as the show gets underway.
At present, Katy and I are locked and loaded to attend Monday's press conferences, including Microsoft, EA and Sony. From Tuesday through Thursday, it's all about going one-on-one with the games themselves, as we bring you reports from the showroom floor. It's a big conference and we're going to take in as much of it as humanly possible, then dish it out to you, our readers. Expect our exclusives to run into next week as we continue to reveal every little detail we manage to take in.
Meanwhile, Pete and Will are going to be doing what they do best, which is to say bringing you all of the latest breaking news and announcements as it hits the wire. If there's a new trailer, they'll have it up with a quickness. If there's a big announcement, expect these guys to get it to you ASAP.
Combined, we plan to give our readers the full E3 experience, including all of the latest info and exclusive hands/eyes-on features straight from the conference. It's going to be a busy week and likely one full of big surprises, no matter what platform you're gaming on. This week, it's all about celebrating gaming as a community. The only "winner" at E3 are the folks who play the games, so look forward to a deluge of info concerning a year's worth of electronic entertainment.
Today, it's actually pretty quiet at the Convention Center. With the floor not opening up until Tuesday at 12 p.m., the majority of folks milling about are from the press, getting their passes in order before tomorrow's conferences. The halls themselves are nearly deserted, occupied only by the scowling faces of Batman, Scorpion, the cast of Gauntlet and more. You're just going to have to take my word on that, as a very angry-looking lady told myself and a bunch of French journos, "No pictures today!"
Well played, lady. But your authority only lasts for another day. After that, we're going to be pouring on the media, including screenshots, trailers, the works.
As a primer, don't forget to tune in to your favorite streaming service starting tomorrow morning at 9:30 p.m. as Microsoft kicks off the show with their 2014 press event. EA will follow at noon, followed by Ubisoft at 3 p.m. and Sony at 6 p.m. Starting Tuesday, expect a shotgun blast of info from all corners of gaming, including Deep Silver, the Indiecade booth, Psyonix, XSEED, Bethesda, Warner Bros., Capcom, Konami, Xbox and Sony, just to name a few.
Buckle up, kiddies. It's going to be a wild ride.
Staff Writer for CinemaBlend.
Your Daily Blend of Entertainment News
Thank you for signing up to CinemaBlend. You will receive a verification email shortly.
There was a problem. Please refresh the page and try again.