EA Backtracks: Only Mobile Games Will Have Microtransactions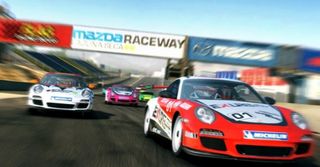 After gamers threw a hissy fit over comments made by Electronic Arts' Chief Financial Officer, Blake Jorgensen, when he mentioned that all of EA's upcoming games will have microtransactions because "gamers demand it", the company realized they made a public booboo and are now retracting that statement for something a little more clarified.
Last week we reported on the comments from Jorgensen from an investors conference, where he stated...
According to GameIndustry.biz, Jorgensen has gone back on those comments at the Wedbush Securities Transformational Technologies Management Access Conference, where he clarified his earlier statements, saying...
Well, it's kind of hard to say it isn't true when Dead Space 3 was stuffed from mouth to anus with microtransactions, and Mass Effect 3 has enough microtransactions where it would take a professional software enema company to drain it of all the DLC it has stuffed inside of it. And do I really need to bring up Need for Speed or Battlefield 3?
I'm more inclined to think that the first set of comments Jorgensen made was more inline to what the company is currently doing: selling any and every auxiliary option as a microtransaction. I'm telling you, there will come a time where you get a few levels and the main option screen for $60 and everything else is sold piecemeal.
According to Jorgensen, the non-mobile games will have "extensions" and only EA's mobile games will be laced from head-to-toe with microtransactions, so they can financially rape you like they do with Real Racing 3, a game that had such a vile monetary scheme that EA was forced to rectify the problem.
Staff Writer at CinemaBlend.
Your Daily Blend of Entertainment News
Thank you for signing up to CinemaBlend. You will receive a verification email shortly.
There was a problem. Please refresh the page and try again.