EA Buys Star Wars License, DICE Will Create New Star Wars Title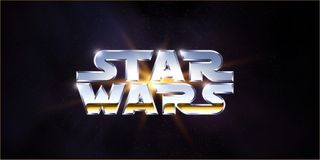 Slap a Tauntaun and call the Tatooine sand farmers, this is probably the biggest, most controversial news of the week (and will probably stay that way unless some other company does something really stupid or really big.) Anyway, Electronic Arts, two time winner of the Worst Company in America Award, has picked up both exclusive development and publishing licenses for Star Wars games.
The news comes in hard and fast today, as Disney Interactive has confirmed that they have struck a deal with one of the largest video game software publishers on the planet, with John Pleasants, Co-President of Disney Interactive, commenting on the news, saying...
This news also comes hot on the heels of EA's recent announcement that they are also expanding The Sims franchise with a brand new game in the long running series.
In some ways, this whole affair shouldn't be too surprising given that EA was the last company to develop, publish and distribute a Star Wars game independent of LucasArts, with Star Wars: The Old Republic, also known to the 4Chan community as The Tortanic.
Frank Gibeau, EA's labels president, had some positive words to share about the license acquistion, noting...
At least, for gamers, the good news is that Visceral Games and DICE will be working with the license, which automatically means that their games will be running on the latest version of DICE's proprietary Frostbite 3 Engine. That means that DICE's Star Wars game could look just like this, or maybe even better.
Additional details about the expenses for the Star Wars license were not disclosed, however, during the acquisition of the Star Wars license for The Old Republic, Activision Blizzard's head honcho Bobby Kotick mentioned that the price to acquire the Star Wars license wasn't worth it.
So far, the gaming community's general reaction to the news has been...
Staff Writer at CinemaBlend.
Your Daily Blend of Entertainment News
Thank you for signing up to CinemaBlend. You will receive a verification email shortly.
There was a problem. Please refresh the page and try again.