Find Out When PlayStation Demos Will Be Rolling Into Stores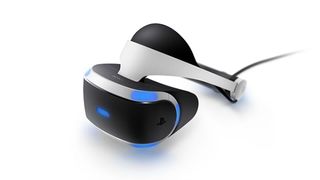 It wasn't long ago that we heard the HTC Vive would be demoing in retail stores, but now PlayStation has announced that their VR headset, PlayStation VR, will also be heading to stores as a demo for the public to try for themselves starting this summer.
The news comes from IGN who reports that Sony Interactive Entertainment vice president of Marketing John Koller has said the availability of in-store demos will allow the public to understand truly how great this piece of technology is. Koller said,
Sony is also partnering with GameStop to bring the PlayStation VR demos to a "significant" number of stores across the country. But Sony hopes to roll out over 500,000 demos nationwide. Koller has also said that Sony expects to experiment with their marketing tactics in preparation of the PlayStation VR release this Fall.
Sony has already gotten the jump on the Oculus Rift and HTC Vive with the extreme price difference, and there have been astounded first impressions of the PlayStation VR. GameStop even noted that out of all the VR systems they've used, PlayStation VR was by far the easiest to set up, which would make it extremely user-friendly. If you've read our article on the many components of the HTC Vive, you'll understand why this ease of setup is so critically necessary.
Honestly, with how many issues the Oculus Rift has been facing, the steep price and the outrageous computer specs needed to smoothly run VR games, I'm going to safely assume the PlayStation VR is going to blow the Rift out of the water. I'm even in line to get one myself since I already own a PS4 and the camera, and many other people will be in the same boat. So far, Sony's marketing tactics for the PlayStation VR have been spot on, from waiting to release the price point of the headset to sending out demos in retail stores. I'll be excited to see how everything plays out when the PlayStation VR finally releases, but I'm already estimating it will go better than Oculus Rift's release.
Demos will start appearing in stores starting this summer in June, and you can expect there will be lines. If you would like more information on the PlayStation VR, you can check out the official website.
Your Daily Blend of Entertainment News
Thank you for signing up to CinemaBlend. You will receive a verification email shortly.
There was a problem. Please refresh the page and try again.