Front Mission 3 Getting Re-Released For PSP And PS3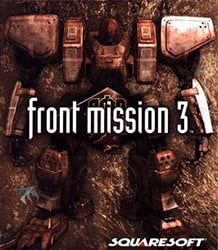 Square Enix has actually taken the time out to do something that gamers might actually care about: re-release games that many gamers never played but should have played. Front Mission 3 is getting a shot at more exposure via digital distribution on PSN for both the PSP and the PlayStation 3.
The turn-based strategy game seen gamers customizing mechs, known as "Wanzers", and doing battle with destructive results on a war-torn planet. The third game in the venerable series features up to 150 hours of gameplay (I don't even think anyone would actually fulfill that quota) with two independent campaigns that cover a massive story from different sides.
You can learn more about the upcoming digital re-release for Front Mission 3 by visiting the Official Square Enix Website.
Your Daily Blend of Entertainment News
Staff Writer at CinemaBlend.