Game Genie Granting Save File Wishes on PS3 Tomorrow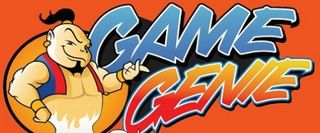 Remember how you used to be able to pop a Game Genie into your favorite console and have access to all sorts of cheats, game save data and various enhancements? Well, the good ole' days look to be returning as Hyperkin has announced the launch of Game Genie Save Editor for PlayStation 3, set to release tomorrow.
The Game Genie PS3 Save Editor will be available through Amazon (opens in new tab), as well as "several local retailers," for $29.99. The device is actually a USB drive containing the Game Genie setup program, and it will allow players to write modifications directly onto their save files using a PC, then transfer them directly onto their PlayStation 3 console.
That all might sound pretty complex but, according to Hyperkin Executive Director Steven Mar, the entire process is quick and painless, and will allow players access to loads of game-altering enhancements.
"The Game Genie Save Editor allows for even the most novice gamers to breeze past the hard and boring parts of games, leveling the playing field for a more enjoyable experience," he added.
Players will be able to link up to Game Genie's online resources via PC, which will be constantly updated with the latest cheats and tweaks, such as unlimited ammo, maximum money, etc. Once you've selected the enhancements you want, the program will automatically plug them into your stored game save. Once that's done, it's as simple as transferring the save back onto your console and booting up the game. Some of the games that will have enhancements ready when the Game Genie launches tomorrow include Uncharted 3, Batman: Arkham City, Final Fantasy XIII-2, and The Elder Scrolls V: Skyrim.
For additional details, visit the Game Genie website.
Staff Writer for CinemaBlend.
Your Daily Blend of Entertainment News
Thank you for signing up to CinemaBlend. You will receive a verification email shortly.
There was a problem. Please refresh the page and try again.