Gears Of War 3 Ashes To Ashes Trailer, Release Dates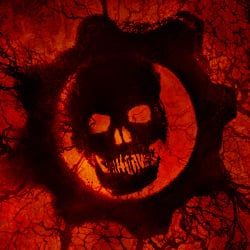 As expected, Epic has announced Gears of War 3 today. In addition to a trailer, they've also sent out the release dates for all territories.
GoW3 ends the story arc from the previous two games. The press release contains a brief hint of the story: "With the last human city destroyed and the remaining survivors stranded, time is running out for Marcus and his comrades as they fight to save the human race from the jaws of extinction."
Like the "Mad World" trailer from the first Gears, the new "Ashes to Ashes" trailer for GoW3 opts for a slow and depressing song. Humanity's on the verge of extinction so why not? It shows a battle between humans, the Locust Horde, and the Lambent. You may remember the Lambent from the end of GoW2. If not, you'll have plenty of time to be reacquainted.
GoW3 will arrive exclusively on the Xbox 360 in April. It hits North America and Asia on April 5th, and Japan on April 7th. Europe and the rest of the world will get it on the 8th.
Your Daily Blend of Entertainment News
Staff Writer at CinemaBlend.