No God Of War 3 Demo In God Of War Collection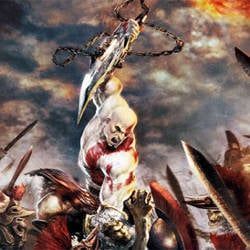 It would be awesome if the upcoming Blu-ray compilation of God of War and God of War 2 came with a demo of God of War 3. Not gonna happen, though.
"That is unlikely at this juncture," Sony's John Hight told IGN. "First and foremost, we want to be able to have [God of War Collection] available for this holiday, and we don't have a demo available yet that we feel is release-ready. I know a lot of people played the E3 demo and dug it and everything but, as far as our standards, it's not ready to go into everybody's home."
Hight also shot down the idea of having the PSP game God of War: Chains Of Olympus on the disc, too. You'll just have to be content with getting two of the best PS2 games ever released. Poor you.
Staff Writer at CinemaBlend.
Your Daily Blend of Entertainment News
Thank you for signing up to CinemaBlend. You will receive a verification email shortly.
There was a problem. Please refresh the page and try again.