This Is How Microsoft's Purchase Of Minecraft Would Affect You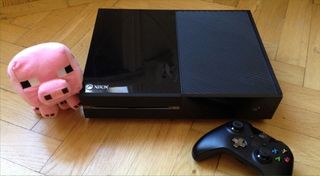 There's some crazy news circulating that popular indie studio Mojang could be pulled under the umbrella of Microsoft. This could be some pretty big news if it turns out to be true and a lot of gamers might want to know how this potential acquisition might affect Minecraft fans.
Over on The Verge they're reporting that the Wall Street Journal has information from sources "close to the matter" that Microsoft could be nearing the finalization of a deal with acquiring Minecraft's original developer, Mojang AB, for $2 billion. Mojang managed to land $100 million dollars in revenue in 2013 alone, so they haven't showed a lot of signs of slowing down.
As noted by The Verge...
However, if this is true that Microsoft is going through with a deal to purchase Mojang AB – the original creators of Minecraft that picked up massive steam and has managed to sell 54 million across multiple platforms – then it could spell a very different kind of future for both Minecraft as a brand and Microsoft's supported game platforms, including but not limited to the Xbox One, Xbox 360 and Windows.
So there's probably some common questions about this, such as:
Does this mean I won't be able to play Minecraft on any other system?
Not at all. If you already purchased Minecraft on a non-Microsoft platform you'll still be able to play it, just as usual. However, depending on the deal would determine how much future support the game would receive from the development team that ported Minecraft to home consoles. But the currently released version(s) of Minecraft on home consoles and PC is likely to end up unaffected.
Does this mean Minecraft 2 might be exclusive to Xbox?
Actually, yes. If Microsoft gets control of Mojang AB, depending on the deal will determine whether or not they will get controlling interests of the intellectual property. It's possible that Minecraft 2 (if it ever gets made) could be exclusive to the Xbox platform(s). However, I should point out that the likelihood of the purchase could be for brand purposes and building new IP utilizing the Mojang brand, and not necessarily for Minecraft itself. For instance, Electronic Arts acquired BioWare, who was already famous for Baldur's Gate and Knights of the Old Republic, but they opted to use the studio to create new franchises such as Mass Effect and Dragon Age. Tagging a new IP with the slogan "From the creators that brought you Minecraft" is enough to get a lot of people excited.
So then nothing really changes?
To be completely honest, if your only interest in Mojang was for Minecraft then there's not too much you're going to miss out on. The company only made three games: Cobalt, Minecraft and Scrolls. Markus "Notch" Persson dabbled in a Star Trek-style sci-fi game called 0x10c that never really panned out. As 4J Studios mentioned, the game is already available for most major mobile, console and computer devices.
But wait, what about Minecraft on the Wii U?
Well now that's a good point. Any mention about a Wii U or Nintendo 3DS version of Minecraft have mostly been met with evasions or dismissals. Now, as mentioned above, just because Microsoft might take control of Mojang doesn't instantly mean that Minecraft falls within their grasp. Remember, Microsoft thought when they bought Rare Studios for $375 million back in 2002 that they would also get the Donkey Kong license with the acquisition, as noted by Nintendo Life. However, it turns out that Nintendo still owned the Donkey Kong property. So there are a lot of factors involved with acquisitions. Until we get more details there's no telling what the future of Minecraft will be on Nintendo platforms.
Just as a friendly reminder, Minecraft recently launched for the Xbox One.
Staff Writer at CinemaBlend.
Your Daily Blend of Entertainment News
Thank you for signing up to CinemaBlend. You will receive a verification email shortly.
There was a problem. Please refresh the page and try again.