Killing Floor 2 Developer Will Take Your Game Away For Cyberbullying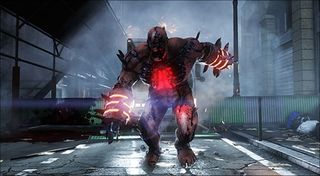 Killing Floor 2's user license agreement is causing a bit of discussion over on the Steam forums. The EULA's wording lets players know that game's licenses can be revoked for cyber-bullying and harassment.
As noted on Ars Technica, the EULA for Killing Floor 2 contains some interesting legal safeguards for Tripwire Interactive. Here are the exact phrases that have some people in a tizzy:
I think the part about telling their mommies is what's driving a lot of cheaters and hackers up a wall. While it'll be easy for them to get additional keys to Killing Floor 2, they won't be able to do diddly squat if mommy grounds them from playing the computer.
The EULA for Killing Floor 2 has spawned a lot of interesting discussion, especially over on the Steam forums,where some worry that this could be a new era of moral policing in online games.
The general consensus amongst most players is that this is all setup to protect Tripwire Interactive from any potential legal backlash, just like any other EULA. However, one user on the Steam forums named Mecha Cirno makes a very interesting point about the wording and potential outcomes of the EULA:
There's been a lot of the moral panic over video games lately. Some of it stems from the forms of censorship being put into place – such as what happened to GTA V in Australia or Hatred on Greenlight. It does make sense that some gamers would be worried about more restrictions or policing.
However, cyber-bullying and harassment haven't really been an issue with Killing Floor in the past. In fact, as noted in the Ars Technica article, Tripwire VP Alan Wilson made a comment in the Steam thread about taking games away and what the EULA really means:
I think the whole EULA thing is a mountain-out-of-a-molehill situation, but it's good that people are having the discussion now instead of waiting until things unravel in a bad way and then people try to get the issues sorted.
Killing Floor 2 is available right now in Early Access over on Steam.
Your Daily Blend of Entertainment News
Staff Writer at CinemaBlend.