The Last Guardian, Ico And Shadow Of The Colossus Collection Delayed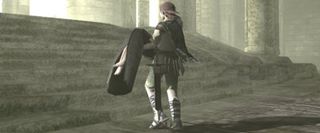 PS3 owners will not be getting a double serving of Team Ico this year after all. This morning Sony confirmed delays to The Last Guardian and the HD compilation of ICO and Shadow of the Colossus.
Guardian was originally scheduled for the holidays, while the ICO/Shadow of the Colossus Collection was due this spring. Their new release windows are unclear. Also, the delay isn't limited to a specific territory. It was announced on both the American and European versions of PlayStation.Blog.
"To provide more challenging and better quality of content to users and to fulfill First Party Studio's obligations, I decided to postpone its release timing," said Guardian director/designer Fumito Ueda. "All the members of my production team are working together at a fast pace to develop and release the game in First Party Studio quality."
No doubt a lot of you have never heard of these games. Ico and Shadow of the Colossus were PS2 action-adventure games that became cult classics because of their clever design and spare yet emotional storylines. The Last Guardian's the long-awaited third effort from these developers, now dubbed "Team Ico." The Tokyo Game Show trailers for both the HD ICO/Colossus and Guardian should give you a proper introduction.
Your Daily Blend of Entertainment News
Staff Writer at CinemaBlend.