Last Of Us: Remastered's 1080p, 60fps On PS4 Was A Test For Uncharted 4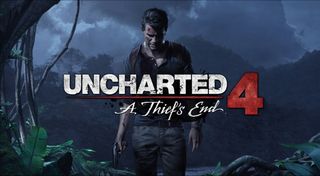 The Last of Us: Remastered is due for release on the PlayStation at the end of this month, and it arrives in fine form as a completely remastered game from the PlayStation 3. Naughty Dog ramped up the character models (or rather, unlocked their higher definition LOD models) upped the texture resolution, upped the resolution itself and unlocked the frame-rate to 60fps. The team notes that this was all a test for using the engine to help with getting Uncharted 4: A Thief's End to run at 1080p and 60fps on the PlayStation 4.
Eurogamer managed to get in word with Naughty Dog's community strategist Arne Meyer, who talked a little bit about spec targets and console performance, saying...
That's the first time I've heard of someone becoming nauseous from 60 frames per second... for a third-person shooter game... especially one as slowed down and tactically paced as The Last of Us. It's easy to see how someone might lose their lunch over playing a game like F-Zero GX (especially using the Oculus Rift) or getting tipsy from playing a game like Bayonetta 2 or Noby, Noby Boy, but a more grounded game like The Last of Us seems like an odd way to get motion sickness.
Even still, the team at Naughty Dog had a rough go of it during the early part of the PS3's lifespan due to the difficult architecture and having to suffer through attempts to get Uncharted looking and running right on Sony's third-generation console. Unlike last gen, Naughty Dog has taken steps to ease into the PS4's design architecture and ensure that their engine is up and running by having The Last of Us run at 1080p and 60fps. Imagine it as a development gauge of sorts to see how well their tech runs on the PS4.
Meyer went on to say that...
Meyer also mentions that they would love to see the previous Uncharted games remastered for PlayStation 4, but the studio is unsure if they want to pursue it. Worldwide studios boss Shuhei Yoshida also wants to see the games remastered for the PlayStation 4. The real question is if it fits in with Naughty Dog's current schedule of getting Uncharted 4 finished in a timely matter and wrapping up whatever other projects they have in the pipeline to tackle some classic games ripe for remastering.
Staff Writer at CinemaBlend.
Your Daily Blend of Entertainment News
Thank you for signing up to CinemaBlend. You will receive a verification email shortly.
There was a problem. Please refresh the page and try again.