Left 4 Dead 2 Cold Stream DLC Hits PC, Delayed For Xbox 360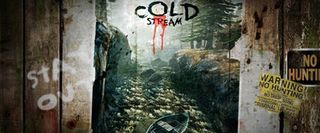 The wait for Left 4 Dead 2's Cold Stream downloadable content is finally over - as long as you own a PC or Mac. Valve was unable to release the Xbox 360 version of the DLC today.
It's not clear why the content was delayed on the 360. Valve tweeted this morning that they were "working with Microsoft" on a release schedule. They announced later in the day that Cold Stream will be available through Xbox Live next week.
The titular Cold Stream is a new campaign for your single-player or co-op zombie-killing needs. Also included are four campaigns from the first Left 4 Dead: Crash Course, Death Toll, Dead Air, and Blood Harvest. The remaining campaign from L4D1, No Mercy, was already released for L4D2.
The Cold Stream DLC also gives players free access to all Mutations. Mutations are special modifiers for the game. For example, the Taaannnkk! modifier results in only Tank special infected attacking the players. In order to access Mutations, Xbox 360 players will need to own The Passing DLC.
Cold Stream is free to download on the PC and Mac. However, Xbox 360 owners will have to fork over $7 (or 560 MS Points) to get it.
To celebrate the release of the DLC, Valve has marked down L4D2 to $4.99 on Steam for the remainer of the day. To celebrate the, uh, lack of release on 360, they've added the game to Xbox Live's Games on Demand service.
Your Daily Blend of Entertainment News
Staff Writer at CinemaBlend.