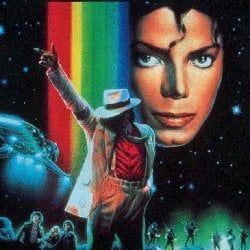 Michael Jackson may be dead but he lives on in everyone's attempts to make a quick buck off him. It seems the SEGA Genesis game Michael Jackson's Moonwalker will be coming to the Wii.
The game was recently rated for the Wii by the Pan-European Game Information (PEGI), the video game ratings board over in Europe (via Videogamer). The game's yet to be classified by the ESRB so North America may not be getting it. Considering the ass-ton of money that the MJ documentary This Is It is making, though, I wouldn't be surprised if the Wii remake arrived on both sides of the Atlantic.
Moonwalker had the same general plot as a film of the same name. Michael Jackson attempts to rescue children from Joe Pesci and in the process turns into a giant robot. Obviously such a timeless classic would've been re-released even if MJ hadn't died. Yep, yep.
Your Daily Blend of Entertainment News
Staff Writer at CinemaBlend.