Microsoft Aims To Sell Xbox One Consoles In China This Summer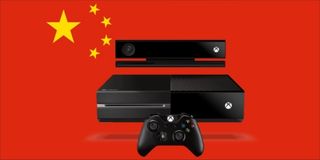 Following China's ban being lifted for consoles in the mainland, a certain software company is looking to take steep advantage of the opportunity. That's right, Microsoft is planning on selling the Xbox One in China through a mainland distributor – up to 100,000 units are planned for the first wave of release beginning this July, according to new reports.
Games In Asia is reporting that things are looking up for Microsoft as far as a mainland China release goes for the Xbox One.
Taken from a report from Chinese-based QQ Games, it was mentioned that BesTV had a conference call confirming that they had been in negotiations with Microsoft to do a joint-venture distribution of the Xbox One in China, expecting to sell up front 100,000 SKUs, legally, in the great Republic.
As noted in the article...
Microsoft will also be investing in locally developed games that range from core shooting titles to casual exercise games. Sounds like the same strategy that they're applying over here in America... except, there's less exercise and more shooting... because it's 'Murica.
Given the strength of the Chinese market on MMOs and games with heavy microtransactions and in-app purchases, Microsoft will also be focusing their efforts on those elements as well. For those that don't know, the Chinese market makes up for more than $11.9 billion in annual video game sales, and that's negating the wide availability of consoles being sold in China.
That's not to say that consoles aren't sold in China at all; you can gain access to bootleg imports from Hong Kong, but as mentioned in a post on Gamasutra by Junxue Li, the CEO of a resource outsourcing company, today's console gaming scene just isn't as popular in China as MMOs and Blizzard RPGs/RTS titles, even with access to the bootleg imports.
Microsoft, however, is hoping to capture any part of the market that they can in China. Remember, there's more than a billion potential customers, just waiting and willing for Microsoft to financially ravage with their new-school VCR that also plays games.
Of course, pricing will be one of the biggest factors working against them, which is why the Micro 'S' is lowering the price of entry for their software titles to 300 RMB, which would be the equivalent of launching games for under $50, according to Games in Asia.
The company is also expecting to bypass some of the strict censorship laws in the mainland Republic by using a tertiary approval board within the Shanghai Free Trade Zone. This would allow more "risque" content to make it past China's national Ministry of Culture.
I have to be honest, I think this is a brilliant move by Microsoft, and much more-so given that China's less-than-friendly relations with Japan could be Microsoft's leg-up on Nintendo and Sony this generation. I'm also terribly curious to know how the other two companies will react, especially given Nintendo's virulent attitude toward the Chinese gaming market.
(Main image courtesy of Twinstick Gaming)
Your Daily Blend of Entertainment News
Staff Writer at CinemaBlend.