A Modder Is Bringing Waluigi And King K. Rool To Super Smash Bros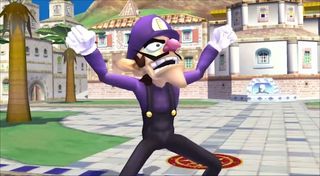 There's a host of new characters inbound and recently released for Super Smash Bros. Brawl for the original Wii, which includes Waluigi, Black Shadow and King K. Rool. A new video shows Waluigi in action as well as how to install him for non-modded Wii and Wii U game systems.
Siliconera did a brief write-up on the custom made version of Waluigi from modder, marioking64DS. You can see his creation in action with the video of Waluigi below.
According to marioking64DS, this is to be used strictly with Super Smash Bros. Brawl, writing in the YouTube description...
The Super Smash Bros. Project: M is a community-made overhaul of Super Smash Bros. Brawl and is often used in many non-official and some semi-official tournaments. Since it's modded Nintendo doesn't allow it to be broadcast at major tournaments like EVO; and the official team recently shut down the project.
Nevertheless, you won't need Project:M or even a modded Wii to play with Waluigi in Super Smash Bros. Brawl. The modders managed to make it so you can simply import him into a standard retail or digital copy of the game for both the Wii and the Wii U; no cracking involved. Marioking64DS has up another video that walks gamers through the process of importing the new character into the game and doing so with just a Wii (or Wii U), a legit copy of Super Smash Bros. Brawl and an SD card with less than 2GB on it. You can check out the tutorial video below.
Now, there are a few things to keep in mind. You will need to keep that SD card on handy each time you want to play with Waluigi—or risk the game crashing if you don't. Another thing is that this mod only works with the North American version of the Wii; this is not a region-free mod.
According to some of the users in the comment section, they tried the mod with PAL region Wii units and found that the mod was too big to run on those systems and it resulted in a crashed game. So that's something you'll need to consider before downloading the mod.
And last but not least... Waluigi will be joined shortly by a couple of other pugilists as well, including King K. Rool. They don't offer a date on when Rool will arrive, but Black Shadow – the main antagonist from the F-Zero games – is already near completion and he's not a copycat clone of Captain Falcon and Ganondorf. I used to play him quite a bit on the N64 version of F-Zero, so it's cool that he's finally being added to Super Smash Bros. Brawl
You can check out the Brawl Vault KC-MM forums to get your hands on the new Waluigi mod for Super Smash Bros. Brawl.
Your Daily Blend of Entertainment News
Staff Writer at CinemaBlend.