Mortal Kombat: Sub-Zero Shows Off Killer Moves In New Trailer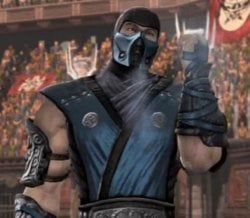 Some devastating new attacks and special abilities are on display in the new trailer for Mortal Kombat, featuring everyone's favorite ice-cold killer, Sub-Zero. The trailer doesn't include any hardcore finishing moves, but we do get to see some ice-sliding, body-freezing, headbutting, gut-wrenching combat from the man with a heart of ice.
I was never much of a fan of Mortal Kombat after Mortal Kombat II. The create-a-fighter from Mortal Kombat Armageddon drew me in ever so slightly, but the game always had the fighting mechanics of a fighting game that didn't take itself seriously enough to compete with more well-rounded fighters such as Street Fighter and King of Fighters, much less big name franchises like Tekken or Soul Calibur. Well, Warner Bros seems to be rectifying the image of the Mortal Kombat legacy and the newest game in the revamped series seems to be doing a good job of it.
You can check out the new trailer for Sub-Zero below or visit the Official Website to learn more about the game. Mortal Kombat is set for release in 2011 for the Xbox 360 and PS3.
Staff Writer at CinemaBlend.
Your Daily Blend of Entertainment News
Thank you for signing up to CinemaBlend. You will receive a verification email shortly.
There was a problem. Please refresh the page and try again.