Need For Speed Has A PC Release Date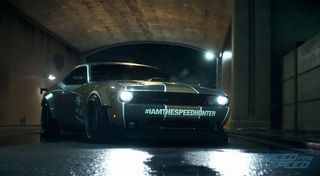 If you missed out on Electronic Arts and Ghost Games' Need For Speed reboot that came out last fall for the Xbox One and PS4, the publisher wanted to remind PC gamers that the street racing title is set for release on home computers starting March 15.
According to Game Informer, Origin Access subscribers will be able to get their hands on Need For Speed nearly a week earlier than normal consumers on March 10.
The PC version will come with a number of updates and fixes that have been previously released for the Xbox One and PC, as well as some brand new features such as full-fledged steering wheel support for Logitech, Thrustmaster and Fanatec steering devices.
Need For Speed will also receive a highly requested feature: manual shifting. A lot of gamers complained previously that they couldn't choose to manually shift in the game, which took a lot away from the realism and dynamic aspects of the race. Given that Ghost Games are adding in steering wheel and pedal support, the manual gear shifting now makes a lot more sense, even though a lot of fans are probably peeved that this feature wasn't in the game at launch. The feature won't be limited to PC, though. Xbox One and PS4 gamers will also be able to make use of the manual shifting.
Unfortunately there's no mention as to whether or not the always-on DRM will be touched. The likely answer is 'No'. This was actually the biggest turnoff from the game for a lot of fans because no matter what you have to be online to play the game. A lot of gamers complained about this in the user review sections of sites, voting with a '0' out of '10' on Metacritic as a show of no confidence. While these oftentimes are oftentimes rarely taken into consideration by press and publishers alike, it was a significant enough issue that gamers made it known that they did not like having to stay online even to play the game alone, and even risk losing progress due to server errors, connection drops or login issues.
As a way to divert away from that kind of news, EA and Ghost Games posted up a lot of the other features that will make an appearance in the PC version of Need For Speed, which were previously rolled out late last year on the official website. This includes brand new music tracks from previous Need For Speed titles, 20 tracks spanning the illustrious 20 years of the franchise's history.
They've also added brand new liveries for some of the cars, as well as more than 200 new decals, collectibles and 113 new customization items for six of the cars within the title.
And given that the game is running on DICE's well-regarded Frostbite 3 engine, they're taking full advantage of the engine's capabilities to render at 4K and at more than 60fps on PC. While gamers on PC may have had to wait several months to get their hands on the title, at least for those who really care about games that really push the graphics to new limits they will be able to enjoy the Need For Speed the way it was meant to be seen.
Of course, you would simply have to be willing to deal with the always-on DRM come March 15 if you're still interested in the reboot of Need For Speed.
Staff Writer at CinemaBlend.
Your Daily Blend of Entertainment News
Thank you for signing up to CinemaBlend. You will receive a verification email shortly.
There was a problem. Please refresh the page and try again.